Obituary
James Wright "Jim" Dixon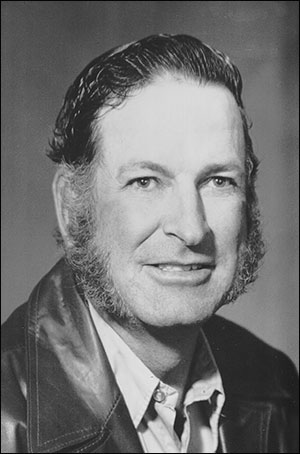 James Wright "Jim" Dixon, 81 of Friona, died Monday, July 17, 2017. Graveside services with Masonic Rites will be held 10:00 a.m. Thursday, July 20, 2017 at the Rhea Cemetery with Rev. Brett Hoyle, pastor of the First Baptist Church in Friona, officiating. Burial following by Blackwell-Mullins Funeral Home of Friona
Jim was born March 23, 1936 in Hereford, Texas to Clarence Wright and Mary McLean Dixon. He married Jane Latrell Collier June 1, 1958 in Friona. After graduating from Texas A&M University, he entered the United States Air Force as a commissioned officer. He served in Landshut, Germany as a radar intercept operator and was honorably discharged in 1961. He returned to Friona to farm and ranch.
He was a member of the Masonic Lodge and served as Worshipful Master, was a long time member of the First Baptist Church of Friona and founder of the Dixon Six Run held each year during the Maize Days Celebration.
He is preceded in death by his parents; one brother, Buck Dixon; and one sister, Rosella Landrum.
Survivors include his wife of Friona; two daughters, Melodi Jane Woosley and husband Tommy of Amarillo, and Milli Janell Watson and husband Doug of Frederick, OK: two sons, Milon James Dixon and wife Karla of Lubbock, and Mendan Jack Dixon of Weatherford, Texas; nine grandchildren, Dallas Dixon, Mollijane Woosley, Sage Watson, Sasha Medchill, Tanner Woosley, Trapper Dixon, Summer Watson, Shelby Dixon and Sara Dixon; seven great-grandchildren, Saelin Gunn, Kyson Gray, Romy Beau Medchill, Kix Atticus Hollingworth, Poppie Ainsley Hollingworth, Riggs Gannon Dixon, and Rowan Landri Dixon.
Donations can be made to Cal Farley's ( no longer called Boy's Ranch), P.O. Box 1890, Amarillo, Texas 79174-0001.
You may sign the online register book at www.blackwellmullins.com.