Parmer Co. Courthouse turns 100 years old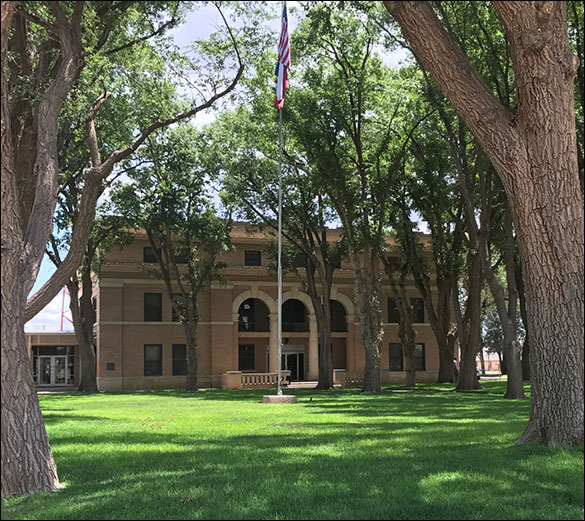 By Gladys Spring, Chair Parmer County Historical Commission
The Parmer County Historical Commission will be celebrating the 100th birthday of the Parmer County Courthouse in Farwell. The Courthouse was built and occupied in 1917.
The historical commission plans to recognize this milestone with special events at each of the county celebrations.
The first celebration will be Border Town Days in Farwell Saturday, July 29. A special guided tour of the courthouse will be sponsored by the historical commission at 1:30 p.m. To tour the courthouse you must sign up at the historical commission table in front of the courthouse before the tour begins. Only those signing up will be allowed on the tour of the courthouse.
A short history with a photo of the new courthouse in 1917 will be available for visitors at the table in Farwell.
The history books and cemetery book sponsored by the historical commission will be available for sale as well as mounted copies of the painting of the courthouse by Johnye D. Cruse.
The historical commission also sponsors the brick walk at the courthouse around the 1936 monument. Check this out and order a brick or two if you have not done so.