Obituary
Maria Eva Hernandez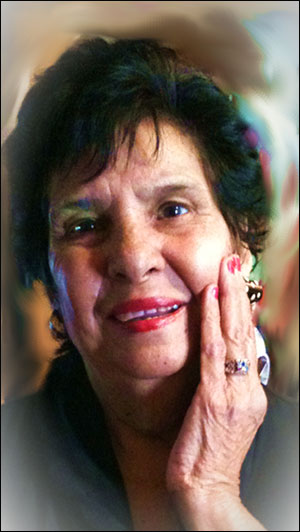 Maria Eva Hernandez, 79, of Amarillo, formerly of Friona, died Sunday, August 20, 2017 in Amarillo. Celebration of Life services were held Wednesday, August 23, 2017 at Templo Bautista Damasco of Friona with Rev. Ruben Rivera, pastor, officiating. Burial followed in the Friona Cemetery by Blackwell-Mullins Funeral Home of Friona.
Maria was born January 18, 1938 in Edcouch, Texas to Santos and Josfa Vera Garcia. She married Joe Benito Hernandez March 19, 1955.
She called herself a proud student of Jan Werner Adult Daycare in Amarillo. She loved to cook and was a great hostess to her family and friends. She was known for ministering to the sick with her husband. She was a loving mother and grandmother and a member of Templo Bautista Damasco of Friona.
She is preceded in death by her parents, husband, and two sons, Jacob Hernandez and Joe Hernandez Jr.
Survivors include one son, Jesse Hernandez of Friona; four daughters, Sylvia Coronado of Amarillo, Susie Hernandez of Alba, Sandra Hernandez of Austin and Sally Cox of Friona; four brothers, Arturo Garcia of Dimmitt, Joe Garcia and Robert Garcia of Edinburg and Rogelio Garcia of Idaho; five sisters, Lupe Ramirez of McCamey, Eva Garcia of Marble Falls, Ayda Lugan of Panhandle, Elida Flores of Amarillo, and Juanita Hernandez of John City; 16 grandchildren; and 19-great-grandchildren.
You may sign the online register book at www.blackwellmullins.com.