Obituaries
Joe Angel Vazquez, infant son of Jose Angel Vazquez and Sabrina Vargas passed away October 1, 2018 in Hereford. Graveside Service and Burial will be held 10:00 A.M. Thursday, October 4, 2018 at the Friona Cemetery in Friona with Rev. Brett Hoyle, pastor of the First Baptist Church in Friona, officiating. Personally assisting this family is Hansard Family Funeral Home of Friona.
He will forever be in the hearts of his parents of Friona, 1 brother-Cameron Ray Vargas, 1 sister-Kaymbree Rose Vazquez, grandparents-Ida Vazquez, Refugio Vazquez, Geneva Torres, all of Friona and Ascension Vargas of Dimmitt.
You may send condolences to the family and sign the online register book at www.hansardfamily.com
Sylvia Gibson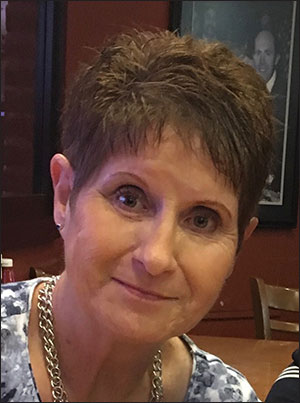 Funeral Services for Sylvia Gibson, 70, a life-long Friona resident will be at 2:00 p.m. Thursday, October 4, 2018 at Calvary Baptist Church in Friona with the Reverend Brett Hoyle, pastor of First Baptist Church of Friona, officiating. Interment will follow in the Friona Cemetery under the personal supervision of Parkside Chapel Funeral Home. Mrs. Gibson earned her angel wings on Monday, October 1, 2018, in Friona.
Sylvia Stokes was born in Friona to Arthur Lee and Lena Frances Reed Stokes. She attended Friona Schools, graduating in 1966. She met and fell in love with Lee Gibson, they married December 11, 1966 in Friona. She, along with her husband owned and operated the Tasty Cream Drive in Friona from 1974 until 1980. She and three of her friends started an office cleaning service at Cargill Industries. She enjoyed making and sharing Christmas Candy and became known as the "Candy Lady". Sylvia and Lee were very active members of Calvary Baptist Church.
Those left to cherish her memory are one son Mitchell Gibson and wife Carmen of Amarillo, two daughters, Trisha WhiteEagle and husband Chaun of Beaver, Oklahoma and Tracey Gibson of Borger, two sisters, Shirley Harris of Fort Worth, Ruthie Hardin of Amarillo, four brothers, Jerry Zachary, of Woodward, Oklahoma, Gene Zachary of Friona, Gordon Stokes, of Arlington, Texas and Johnny Stokes of Clovis, seven grandchildren and four great-grandchildren.
Sylvia was preceded in death by her parents, her husband Lee and one brother Charles Allen Zachary.
The family suggests memorials in Mrs. Gibson's name be made to Samaritans Purse, P.O. Box 3000, Boone, N C 28607
Michel Wayne Jimenez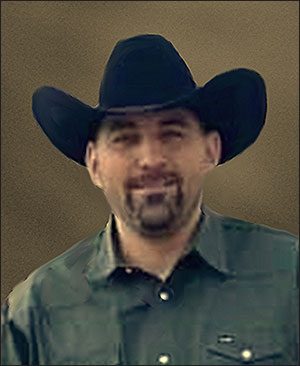 Michel Wayne Jimenez, 40 of Lazbuddie passed away September 28, 2018. Celebration of Life Memorial Services will be held 2:00 P.M. Saturday, October 6, 2018 at the First Baptist Church of Muleshoe with Stacy Conner, Pastor, officiating. Personally assisting this family with cremation and arrangements is Hansard Family Funeral Home of Friona.
Michel was born September 24, 1978 in Ft. Worth to Peter C. and Karen Kersten Jimenez. He later married Kylie Diane Kinnibrugh on April 6, 2001 in Ft. Worth.
He was a professional dog and horse trainer and a truck driver. Michel and Kylie moved to West Texas in August of 2009 and to Lazbuddie in 2011. He loved competition bicycling, camping and sailing with family.
Those remaining to carry on his legacy include: his wife Kylie, 2 sons-Michel Jimenez Jr. and Samuel Jimenez, 2 daughters-Jessica Jimenez and Rylie Jimenez, all of Lazbuddie, 2 sisters-Mariesa Jimenez of Rio Vista and Allyssa Jimenez of Ft. Worth, mother- Karen Jimenez of Cynthiana, Kentucky, father-Peter Jimenez of Rio Vista, brother-in-laws -Tye Kinnibrugh and wife Niki of Springtown, and Justin Burrus of Lazbuddie, sister-in-laws Whitney Ferrell and husband Chad of Point, Angie Gilbreath and husband Kyle of Tyler, Shannon Sanders and husband Chad of Rio Vista, and numerous other family members.
You may send condolences to the family and sign the online register book at www.hansardfamily.com