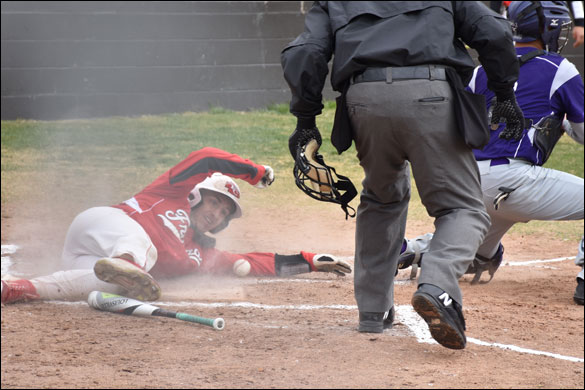 Out at home? That was the initial call on this play at the plate in the first inning of the game between Friona and Dimmitt. Fortunately, the infield umpire corrected the call and #7 Rocky Barrios scored a valuable run for the Chieftains. Game-time temperature for Saturday's game was a brisk 28 degrees. The Chiefs beat the Bobcats by the score of 9 to 8. Senior baseball players and their parents will be recognized at the final home game on Saturday, April 21st, against River Road. The Varsity game will start at noon and the players/parents will be honored right after the game. Come out and support the Chieftains and our Seniors!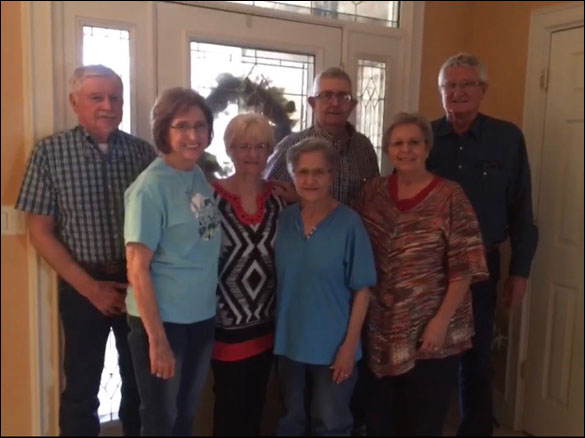 Classmates from 1963 gathered to plan a 55 year reunion. They're planning to have it September 21-22 during Homecoming and Maize Days. Send contact information if you know of someone in this class to: swhite@wtrt.net.

By Megan Carr
City Manager Lee Davila recently spoke with David Shammas, Real Estate Manager for the McDonald's Corporation, in an effort to bring a McDonald's to Friona. Shammas stated that they are currently doing a big push on remodeling all of their restaurants across the country and have temporarily put a pause to new store development. Once they resume development, they will reach out to Friona. The City Manager wants to hear from you! What businesses, restaurants, and/or development would you like to see in Friona? If you have a suggestion, please email them to cityinfo@frionatx.us. (more...)
Xcel Energy seeks to lower customer bills in Texas

AMARILLO, Texas (April 6, 2018) – Lower prices for the natural gas Xcel Energy uses to produce electricity at area generating plants are leading the company to reduce the monthly fuel charges Texas customers pay, a move that will result in lower bills going into the summer months.
If the adjustment to Xcel Energy's fuel factors is approved by the Public Utility Commission of Texas, a typical residential customer using 1,000 kilowatt-hours per month will see an average monthly decrease of $6.95 – or 6.3 percent starting May 1. Fuel costs on New Mexico customer bills are adjusted monthly, so New Mexico customers are already seeing these savings on their bills. (more...)

Parental Involvement and Safety Night in Friona ISD

Friona ISD is hosting a Parental Involvement and Safety night on Tuesday, April 17 at 5:30 p.m. at the Junior High campus (1001 Euclid). This event is sponsored by the School Health Advisory Committee (SHAC). Come join us for an information-filled event at the Junior High school. All of our Friona ISD campuses will be represented along with community organizations. You will have the opportunity to visit with members of each organization about the importance of your child attending school, their safety, and many of the programs our school and community have to offer. Refreshments will be served. For more information, contact Karen Barnes at (806) 250-3353 ext. 2008. (more...)