Obituaries
Willie Ray Shadix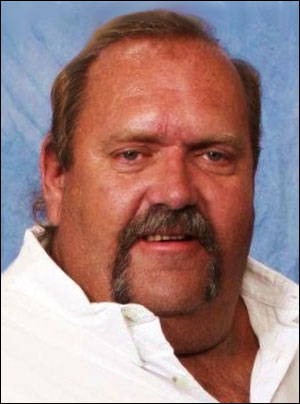 Willie Ray Shadix, 56, of Farwell passed away April 5, 2018 in Farwell, Texas. Celebration of Life Inurnment Service has been scheduled for 10:00 a.m. MDT at the Hollene Cemetery at Broadview, NM on Friday, April 13, 2018. Cremation and service arrangements by Hansard Family Funeral Home of Friona, Texas.
Willie Ray was born March 25, 1962 in Clovis to Willie Clyde and Wilma Louise King Shadix. He loved to hunt, but his favorite hobby of all was fishing. He loved fixing boats and making fishing flies. His favorite song was Long Black Train.
He is preceded in death by his grandparents Henry and Nellie Shadix and Charles and Jennie King and 1 sister-Thelma Lansperg.
Continuing the legacy is his daughter-Cathy Byrd and husband Casey of Farwell, 3 sisters- Wanda Allmond and husband Jimmy of Springer, NM, Pamela Williams and husband Dennis of Lubbock, Billie Shadix of Clovis, and 2 grandsons-Malcolm Anderson and Takota Anderson.
You may send condolences and sign the online register book at www.hansardfamily.com.
Thomas "TC" Cook
To all those taking bets at the wedding of Thomas "TC" Cook and Sheryl Holness on July 3, 1983, their marriage has ended with the passing of TC. Don't bother betting which direction he will be going, he was saved and departed this life April 2, 2018 in Amarillo Texas.
TC was born June 21, 1959 to Paulene Ruth Wagner Cook and Tom Lawrence Cook in Yuma, Colorado. He attended Yuma schools and loved playing football. For those who have been wondering, TC was the one that put the duck in the school furnace. He was a member of the Gideons.
He was a lifelong Broncos fan and raced motorcycles at the Bonneville Salt Flats. TC loved his family and friends, a good joke, cold beer, Pepsi/Diet Pepsi and a good cigar. Some of you can attest to this, you spent a lot of time picking each other up off quite a few bar floors.
He was a loyal employee. He worked for the family farm and furniture store, Wells Irrigation, drove a truck for Verquer Trucking and Bunker Trucking. He also worked at Monfort, Con Agra, Texzona Cattle Feeding and JT Cattle Company. He started of as a Green chop worker to eventually to become a Yard Supervisor. He worked up until his health declined.
TC was preceded in death by his parents Tom and Paulene Cook, his grandparents Frank and Ruth Cook, Richard Wagner, Wilma "Granny" and Howard "Mate" Malone. His Uncles Harold Cook, Richard Taylor and Lester Bird. His Aunts Helen Cook and Inez Taylor. His cousin Donald "Don" Bird and a nephew Cheyenne Cook.
Thomas Harold Cook or "TC" is survived by his wife Sheryl Cook, his boys Mike Cook and wife Jessica, Joseph Cook, all of Hereford Texas. Thomas Cook and wife Chelsea of Denver Colorado. Joshua Cook and wife Melissa of Copperal Texas, Richard cook and wife Missy of Pampa Texas. Grandkids Aurora, Brooklynn, Jalie, Thomas "Peanut", Bailey, Cinnamon, Carrah, Aareial, Lane, Justin, Chase, Dunia, and Corbin. His mother-in-law Lila Lewis, father-in-law Ralph Holness, brother-in-laws Bill and Dale Holness, and siste- in-law Maria Holness. His brothers Richard Cook and wife Glenda, Bob Cook and wife Karla all of Yuma, Colorado. His Aunt Jane Bird, cousins Donna and husband Rick Aageson, Richard Taylor and wife Lynn. And his beloved dog Scruffy. The children of his heart Destiny, Eric, Seth, Blake, Rosendo, Trey, Dusty, Richard, Chris and Thomas Allen. Sisters of his heart Karen Dull and Diane Lair. Many nephew and nieces.
He will have a Memorial Service on April 21, 2018 at 10:00 a.m. at the Church of the Nazarene in Yuma, Colorado, followed by an interment at the Yuma Cemetery.
He was a good father, son, husband, brother, grandpa, friend and employee. He is loved dearly and will be missed. Family suggests memorials be sent to Sheryl Cook at 424 Mable St. Hereford, Tx 79045.
Dr. Seth Black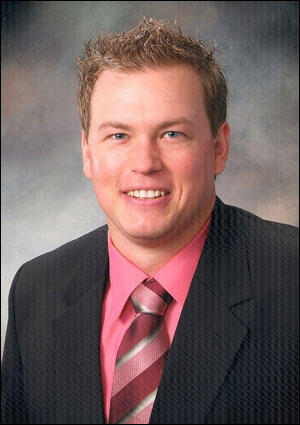 Church service for Dr. Seth Black, age 37, of Lazbuddie, Texas, is scheduled for 11:00 a.m. on Saturday, April 7, 2018 at First Baptist Church in Muleshoe with Dr. Charles Murray of Frisco, Texas and Jeff Proctor of Friona, Texas officiating. Seth died April 3, 2018 in Amarillo, Texas. He was born February 10, 1981 in Friona, Texas to Ricky and Sarah (Gammon) Black.
Seth graduated from Lazbuddie High School in 1999. He attended Angelo State University in San Angelo and graduated from The Parker Chiropractic College in 2006. He owned Dimmitt Chiropractic. Seth loved Lake LBJ, good music and good times, and he was Wyatt's best pal.
He is preceded in death by his grandparents, J.W. "Dub" Gammon, Letha Harwood Gammon, Ralph Black and Noami Owens Black.
Seth is survived by his parents, Ricky and Sarah of Lazbuddie, Texas; his two sisters, Savannah Cornelius and her husband, Len of Bay City, Texas and Shonnah Driver and her husband, Dan of Weatherford, Texas; and his niece and two nephews, Wyatt Cornelius, James Elyse Cornelius and Hollis Driver.
The family suggests memorials be sent to the Lazbuddie Cemetery, PO Box 99, Lazbuddie, Texas, 79053 or Bailey County Cemetery, 300 South 1st Street, Muleshoe, Texas, 79347. Online condolences may be made at www.ellisfuneralhomes.com.