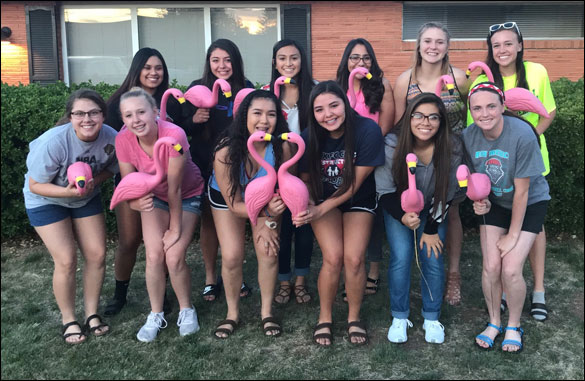 The Friona Squaw Basketball team would like to say "THANK YOU!" to everyone that participated in the camp fundraiser the last few weeks. The girls (trained technicians) enjoyed relocating the flock around town. #loveyourtribe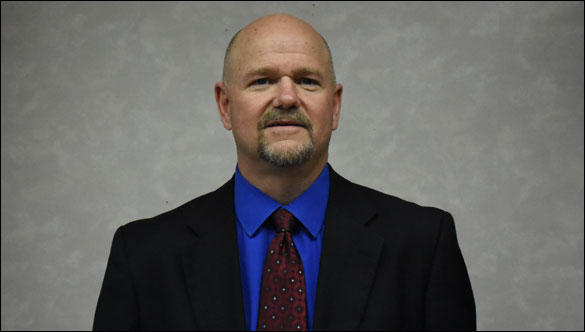 Mr. Robin Fulce started to work on Tuesday as the Interim FISD Superintendent. Mr. Fulce is from Panhandle and will lead the search effort, along with the Board of Trustees and Region 16, to find a new Superintendent. Robin just recently worked with the Perryton School District as their interim and helped them during their transition.

By Megan Carr
Sunday is Mother's Day, a time to celebrate not only the woman who gave you life, but all of the strong, nurturing women you have known in your life. Mothers are special, and though we are born with only one biological mother, we are not limited to the number of mother figures we gain along the way. Take time to appreciate all of the mothers in your life, including yourself, if you are able. To those who struggle with this holiday because of loss, I am right there with you, and hope that you'll be able to find peace in celebrating ones life. Happy Mother's Day. (more...)

Scheduled Run for the Fallen (RFTF) Timeline:

Wednesday, May 16
5:00 p.m. - Running Team will arrive in Friona and stop at the Memorial in the City Park.
5:10 p.m. – Friona High School will host a RFTF ceremony honoring 35 Fallen Heroes. Friona Lions Club will provide a meal for the team. Overnight stay in Friona.

Beware of Phone Scammers

"Phone scammers are impersonating police in several West Texas counties and asking for money," says Sheriff Randy Geries. "We have received reports that scammers call citizens claiming to be various types of law enforcement officials and even our local agencies." (more...)
The track at the Friona High School is being repaved and will be closed to the public for the next 5-7 days. Please do not enter the track until updates are completed; this will allow the operation to run smoothly and without complications or interruptions. Thank you for your cooperation!