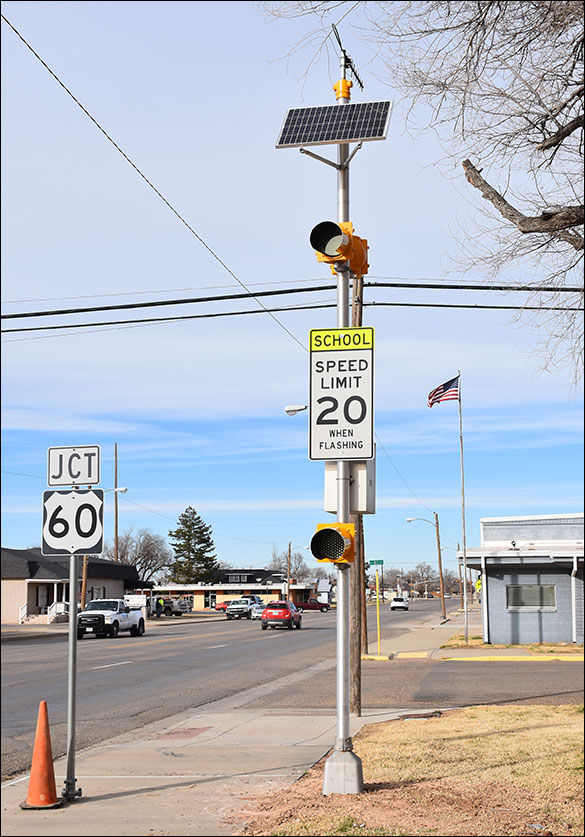 Earlier this week, the TXDOT Signal Crew based in Lubbock installed two new school zone lights on Main Street. The new lights are solar-powered and radar-controlled and are linked to the two lights on Highway 60. City Manger Lee Davila said that since we have a new 20 mph speed limit there will be a small "warning" period for drivers. However, the new speed limit will be strictly enforced to ensure the safety of school children crossing the street.
The TXDOT crew members were Bryan Davis, Ernie Garcia, Nick Coffman, and Gary Moore. They are responsible for installing traffic lights in the 17 county area that stretches from Happy down to Denver City. See more installation pictures on the back page of the Friona Star.
Friona Star would like to welcome Rene and Scott McCutchen to Friona. Welcome to Friona McCutchen family. (more...)
---------------------------
---------------------------
Jonathan Hernandez Named to Golden Spread team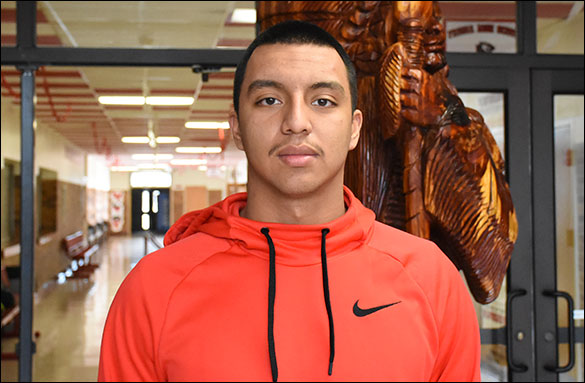 Friona Chieftain football standout Jonathan Hernandez was named to the Amarillo Globe-News 4A-3A Golden Spread team this past week. Jonathan was selected as the Punter. He averaged 38.47 yards per punt during the 2018 season. He was joined by 7 Canadian players/coach, 4 Childress players, 1 Tulia player, and 1 Spearman player on the team. Just more proof that District 3-AAA was the toughest in the state. Last month, Jonathan was named 1st team All-District WR & Punter and 2nd team OLB for the 2018 football season. Congratulations Jonathan!!!