Obituary
Elizabeth Toledo Zavala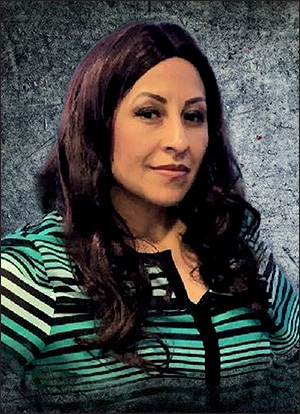 Elizabeth Toledo Zavala, 42 of Friona passed away November 30, 2019 in Friona. Rosary Services were held 10:00 A.M. Wednesday, December 4, 2019 at St. Teresa's Catholic Church in Friona with Mass of Christian Burial Services held at 12:00 P.M. with Father Gregory Bunyan as Celebrant. Burial will be held at a later date in Quiriceo, Guanajuato, Mexico. Arrangements by HANSARD FAMILY Funeral Home of Friona.
Elizabeth was born November 8, 1977 in Juarez, Mexico to Juan and Ramona Zavala Toledo. She has previously been employed by Cargill and Caviness Companies.
Elizabeth was a member of the Catholic Church, and loved spending time with her family and working in her garden.
Those to carry on her legacy include her husband Pilar Grado, 4 daughters-Esmeralda Alvirez Toledo, Lisbeth Grado Toledo, Fatima Grado Toledo, Salette Grado Toledo, and 1 son-Favian Grado Toledo, all of Friona, 2 brothers Dolores Toledo Zavala and Oscar Toledo Zavala of Charlotte, and 1 sister-Rosa Toledo Zavala, all of Charlotte, North Carolina.
Juanita S. Hernandez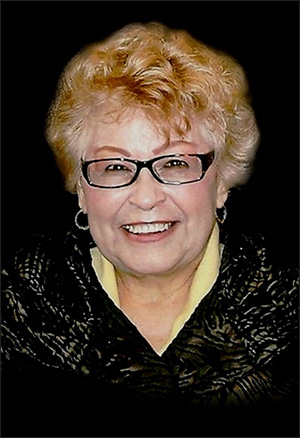 Juanita S. Hernandez, 75 of Friona passed away November 30, 2019 in Friona. Viewing was held 4:00 P.M. to 8 P.M. Wednesday, December 4, 2019 in the Ron Smiley Memorial Chapel of HANSARD FAMILY Funeral Home with Celebration of Life Services beginning at 6:00 P.M. in the chapel. Cremation and arrangements by HANSARD FAMILY Funeral Home of Friona.
Juanita was born April 5, 1944 in Laredo, Texas to Nestor and Micalea Briones Sanchez. She later married Nestor Hernandez November 11, 1961 in Bovina.
She was an active member of the Watchtower Bible and Tract Society and Jehovah's Witnesses. She loved to baby sit children, was very giving and enjoyed, and encouraged helping other people.
She is preceeded in death by her parents, husband, and 2 sisters.
Those to carry on her legacy include 1 brother-Nestor Sanchez Jr. of Houston, 1 sister Celia Carrizales and husband Javier of San Antonio and many nieces and nephews.
Ila Daniel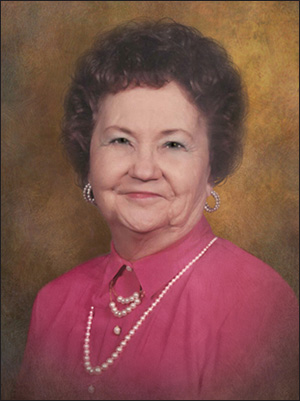 Ila Daniel, 94 of Dumas, passed away on Thursday, November 28, 2019. A Funeral Service is scheduled for 2 o'clock in the afternoon on Thursday, December 5, 2019 at Morrison Memorial Chapel with Vaughn Tatum, officiating. Interment will follow at Northlawn Memorial Gardens. Arrangements are entrusted to Morrison Funeral Directors.
Ila was born on January 10, 1925 in Hollis, OK to Rual and Cora (Rollings) Srader. She was united in marriage to Paul Daniel on November 15, 1941 in Quannah, TX; he preceded her in death in 2016. Ila was a member of the First Baptist Church and was very involved in her church, WMU and helped in the kitchen for funeral meals. She also taught Sunday school for many years and helped with bible school. Ila was also very involved in her community where she helped with the voting service at election time. Hospitality was her gift and her home was always open to anyone. She was a devoted Christian all her life and loved Jesus with all her heart. She also made it a priority to teach her family about the Lord and instill in them a love for Jesus. Ila leaves a tremendous legacy to her family and will be greatly missed by them.
In addition to her husband Paul she is preceded in death by a grandson: Andy Daniel and nine brothers and sisters.
Ila is survived by her sons: Dr. Gerald Daniel and wife Joan of Southlake, TX and Bobby Daniel and wife Shirley of Friona, TX; daughter: Janell Miller of Keller, TX; brother: Gene Srader of Dumas, TX; nine grandchildren; 15 great-grandchildren, and 1 great-great-grandchildren.