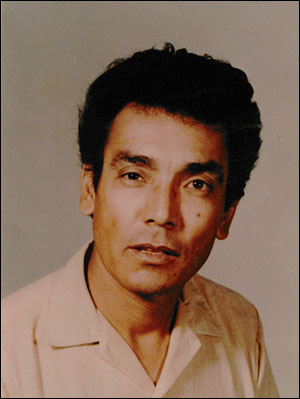 Eusebio Ramos, Jr., 75, of Clovis, New Mexico, formerly of Friona, died Tuesday October 2, 2012, in Amarillo, Texas. Prayer service will be held at 6:00 p.m. Thursday October 4, 2012 at Templo Bautista. Funeral service will be held Friday October 5, 2012 at 10 a.m. at Templo Bautista with Pastor Ruben Rivera of Templo Adoracion officiating. Burial will follow at the Friona Cemetery by Blackwell-Mullins Funeral Home.
Mr. Ramos was born on December 16, 1936 in Sebastian, Texas to Eusebio Ramos, Sr. and Francisca Hernandez Ramos. He was in the farming business, working for several farmers including George Jones of Friona. He also worked as a custodian for First Baptist Church in Friona. He was a member of Templo Bautista and was a music minister for Assembly of God in Clovis, New Mexico.
He was preceded in death by his parents, a daughter Donna Ramos, two sisters and three brothers.
Survivors include two daughters, Norma Bautista and Sandra Samarron of Friona; two sons, Glenn Ramos, Jr. of Clovis, NM, and Bruce Ramos of San Marcos, Texas; one sister, Teresa Perez of Lubbock, Texas; two brothers, Raymond Ramos, Sr. of Friona and Tony Ramos of Upper Valley, California; 14 grandchildren and 18 great grandchildren.
To sign the online register book go to www.blackwellmullins.com.