Obituary
Padyn Hughes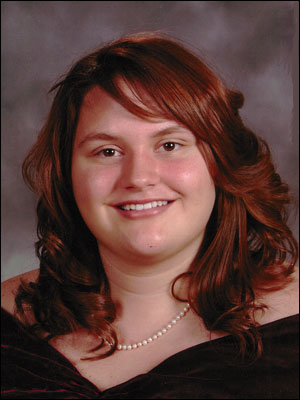 Padyn "PayPay" Hughes, 20, of Bovina died Sunday November 3, 2013. Funeral services will be held at 3:00 p.m. Saturday November 9, 2013 at the First Baptist Church in Bovina with Joshua Heavin, Randy Stone, and Rev. Brian Mullins, pastor, officiating. Burial will follow in the Bovina Cemetery by Blackwell-Mullins Funeral Home of Friona.
Miss Hughes was born July 19, 1993 in Clovis, New Mexico to Kevin D. and Suzan R. Sealey Hughes. She was an Electrical Engineering student at Eastern New Mexico University, loved music, basketball, sleeping, and hanging out with friends.
She is survived by her parents of Bovina; one sister, Haylee Ruiz and husband Enrique; grandparents Joe and Jane Sealey of Clovis; one uncle, Jay Sealey and wife Pam of Clovis; three aunts, Lokeene Dallas of Denver, Colorado, Darla Sealey of Bovina, and Layle Sanchez and husband Antonio of Portales, New Mexico.
You may sign the online register book at blackwellmullins.com.