Obituaries
Raymond Auburg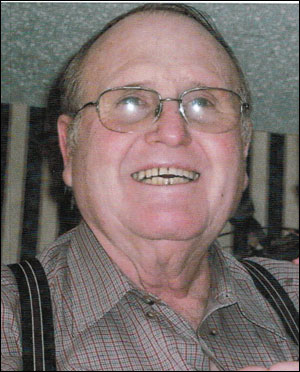 Raymond Auburg, 77, of Plainview, passed away on Monday, September 29, 2014. Memorial services will be held at 10:00 A.M. on Friday, October 3, 2014 at Victory Family Worship Center in Friona with Rev. Manuel Rodriguez officiating. Arrangements are under the care of Kornerstone Funeral Directors of Plainview.
Raymond was born on June 10, 1937 to Dennis & Zell Auburg in Quitaque, TX. He played baseball at Turkey High School where he graduated in 1957. He married Janis Cain on November 3, 1965 in Friona. They lived in Friona for 57 years where he worked for Friona CO-OP and Kendrick Oil Company for many years. Raymond never met a stranger, he was well known in the community for his friendly and talkative personality. Raymond was a family man. His grandchildren and great grandchildren were his pride and joy. He was a member of First Assembly of God.
He is preceded in death by his parents and one sister, Rozell Green.
Raymond is survived by his wife, Janis Auburg of Plainview; three daughters, Cindy Lopez & husband Art of Amarillo, TX, Dana Appling & husband Drew of Fort Worth, TX, and Dona Meyer & husband Eric of Huntington Beach, CA; two sons, Danny Auburg & wife Jennifer of Amarillo, TX and Darrel Auburg & wife Brenda of Las Vegas, NV; nine grandchildren, Amy, Britney, Derik, Nik, Dakoka, Corbyn, Hailey, D.J., and Daniel; and four great grandchildren with two on the way.
Online condolences can be sent at www.kornerstonefunerals.com.
Maria Mora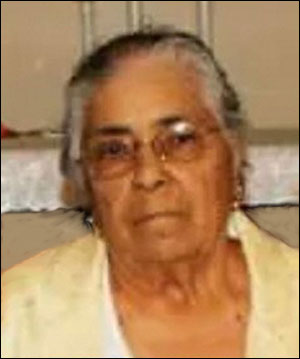 Maria Mora, 85, of Friona, formerly of Muleshoe, died September 30, 2014 in Lubbock. Mass of Christian Burial Services were held 11:00 A.M. Thursday October 2, 2014 at St. Teresa's Catholic Church in Friona with Rev. Anthony Swamy Aakula as Celebrant. Burial followed in the Muleshoe Memorial Park Cemetery in Muleshoe. Arrangements were under the care of Blackwell-Mullins Funeral Home in Friona.
Maria was born September 6, 1929 in Jalisco, Mexico to Miguel and Maria DeJesus Molina Mora. She was a member of the Catholic Church, love to dance, garden, and cook.
She is preceded in death by her parents, husband Merced Sanchez, one son, Francisco Sanchez and one brother, Ignacio Mora.
She is survived by four sons, Ramon Sanchez and wife Maria of Friona, Calistro Sanchez and wife Juana of Muleshoe, Victor Sanchez and wife Monica of Muleshoe, and Miguel Sanchez of Ojinaga, Mexico; two daughters, Carlota Sanchez of Kansas City, Kansas, Alicia Nunez and husband Juan of Muleshoe; two brothers, Juan Mora of Jalisco, Mexico, and Ramon Mora of Muleshoe; four sisters, Guadalupe Mora of Milwaukee, Wisconsin, Soledad Mora of Milwaukee, Wisconsin, Elena Mora of Jalisco, Mexico and Rosario Mora of Jalisco, Mexico; 27 grandchildren, 44 great-grandchildren, 5 great-great-grandchildren.
You may sign the online register book at www.blackwellmullins.com