Obituaries
Clyde Alice (Clydie) Caroland Black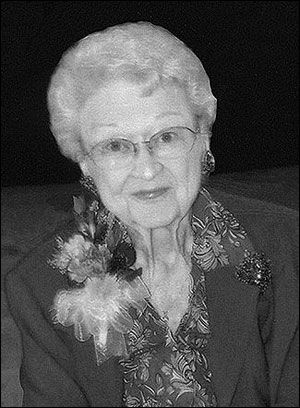 Clyde Alice (Clydie) Caroland Black passed away Tuesday, November 11, 2014, at the age of 93. Funeral services were Saturday, November 15 at 2:00 p.m. at Calvary Baptist Church, 1500 Cleveland, Friona, Texas with Pastor Bobby Broughton, officiating. Burial followed in the Friona Cemetery by Blackwell-Mullins Funeral Home of Friona.
Clydie was born March 1, 1921, to Leslie and Ruby Pace Caroland in Waurika, Oklahoma. The family eventually settled in Clovis, New Mexico, where Clydie graduated from Clovis High School in 1939. She married Arvel Lee (A.L.) Black July 16, 1939. They lived on a sheep ranch near Ima, New Mexico, until 1944 when A.L. and Clydie bought land four miles east of Hub and made the Hub community and Friona their lifetime home. They became parents to three children, Kitty Daylene, Danny Mack, and Keith Randle.
Clydie was an active member of her church and community. If it happened in Friona or the Hub community, Clydie wanted to help, being the first to show up for work and the last to leave the cleanup duties. She was a children's Sunday School teacher for many years at First Baptist Church. In addition to being a Girl Scout leader, Clydie helped with the founding and leadership of the Hub Home Demonstration Club and the Hub Community Club. In March of 2007 she became a member of Calvary Baptist Church in Friona. Clydie enjoyed being with people and was crazy about all small animals, especially cats and dogs. She loved kids and kittens and puppies and strays of any kind. It has been said, and rightly so, that the best place a child or animal could find itself was in Clydie's backyard or in her toy and costume closet.
Her husband Arvel Lee preceded Clydie in death in December 2004, and her son Danny Mack preceded her in death in July 2007. She was also preceded in death by her daughter-in-law, Linda Black in May 2011, her parents Leslie and Ruby Caroland, and her twin brothers, H.P. and L.C. Caroland.
Clyde Alice Black is survived by her daughter Kitty Gallman and her husband JeDon of Friona and her son Keith Black and his wife Sharen of Lubbock. She is also survived by her grandchildren: Melanie Gallman Braun and husband Jerry of Clovis, N.M.; Daylen Gallman of Dallas, Texas; DaLinda and her husband Trey Widner of Haskell, Texas; Deven Black and his wife Melissa of Hereford; Alice Black of Omaha, Nebraska; Aaron Black and his wife Angela of Canadian, Texas. She is also survived by her great-grandchildren: Jessie London, Oran London, Trinity Black, Alexander Keith Black, Cash Alan Black, Austin Lee Erickson, Abigail Black and Arionna Black.
The family requests that memorials be given to Parmer Medical Center, 1307 Cleveland Ave. Friona, TX, Bluebonnet Home Health and Hospice, 304 East 11th, Friona, TX, Friona Public Library, 109 West 7th, Friona, TX, or Calvary Baptist Church, 1500 Cleveland, Friona, TX,79035.
You may sign the online register book at www.blackwellmullins.com
Harvey Blackstone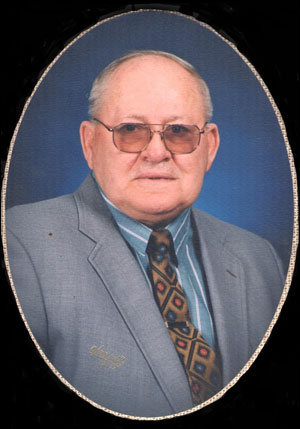 Church services for Harvey Blackstone, 90, of Enochs, Texas, were held Tuesday, November 18, 2014 at Eastside Church of Christ in Morton, Texas with Joey Pierce officiating. Burial followed in Enochs Cemetery.
Harvey died November 12, 2014 in Lubbock, Texas. He was born July 10, 1924 in Big Sandy, Texas to Wylie Lester and Ida Christine (Weathers) Blackstone. He married Bonnie Joe Brown in Hot Springs, New Mexico on August 31, 1945.
Harvey served during World War II in the United States Army. He was a farmer in the Enochs community. Harvey was a 4-H leader and helped with FFA youth. He received the Honorary Chapter Farmer for the Morton FFA. He was a former Elder of the Church of Christ in Morton and was a Sunday school teacher. Harvey was a member of the Church of Christ.
He was preceded in death by his wife, Bonnie Joe in 2002 and his parents.
Survivors include, three sons, Dale Blackstone and his wife, Carolyn of Tyler, Texas, Robby Blackstone and his wife, Cathy of Arlington, Texas and Thomas Blackstone of Odessa, Texas; four daughters, Katie McDonald and her husband, Lee of Lubbock, Texas, Ann Johnson and her husband, Gary of Arlington, Texas, Nancy Peace and her husband, James of Friona, Texas and Shanna Pennington and her husband, Ed of Arlington, Texas; a brother, Bill Blackstone and his wife, Helga of Kingsland, Texas; nineteen grandchildren; thirty-one great-grandchildren; two great-great-grandchildren; and a host of nieces and nephews.
Donations in Harvey's honor can be sent to the Griffith Center, 120 W. Wilson Avenue, Morton, Texas, 79346 and Enochs Cemetery, 3140 CR 194, Morton, Texas, 79346. Online condolences may be made at www.ellisfuneralhomes.com.
June Allen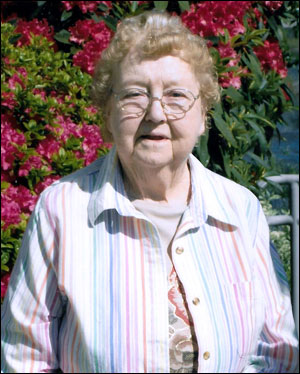 June Allen, age 92, of Reed, Oklahoma, went home to be with Jesus Friday morning, November 14, at Bridges Rehabilitation Therapy Center in Altus, Oklahoma.
June O. Adams Allen was born June 14, 1922 in Mangum, OK to Jesse Washington Adams and Rose Naomi Bryan Hawkins. She lived in Mangum until her family moved to a farm in the Reed Community when she was a young girl. June was a very shy girl who loved music. She would take her guitar and climb the windmill to sit and sing on a small platform or sometimes she would take refuge on the flat top of the potato house. There she could play and sing to her heart's content. She did not find out until much later that her voice would carry on the crisp air of evening and the neighbors were making a habit of sitting on their porches late in the evening to hear her sing. One of those neighbors was a young boy only one year older than June who lived on a farm over the hill. This young boy, Winfred Allen, walked over to the farm one evening with his guitar to play music with June's brother, Delaware. He first saw June swinging on the yard gate and the rest is history.
Seventy-four years ago, on June 29, 1940, this special couple was married in Mangum. They raised their children on their farm northwest of Reed. June's recent marriage advice to her new granddaughter-in-law was simple: together. This is how she and Win lived their life. They were always together whether in the field, working on equipment, tending cattle or doing housework. June loved to work. She loved being on the tractor and left the cooking to her girls. She always had a project, which included cleaning, sewing, quilting, painting, and fixing anything broken. She always had her sewing machine and super glue handy.
June is preceded in death by her parents and brother, Delaware Adams, June is survived by her husband, Winfred, and three children: Judy DeAnn Allen Jenkins and husband, Bob, of Granite, OK, Dr. Delwin Don Allen and wife, Patsy, of Friona Texas, and Kathy Allen Haley and husband, Guy, of Granite, OK. Her grandchildren are Carl Jenkins and wife, Mandy, of Round Rock, TX, Ellen Jenkins Marquardt and husband, Matt, of Yukon, OK, Jesse Allen and wife, Kiley, of Shamrock, TX, Alice Allen Tongier and husband, Cameron, of Boise, ID, Emily Allen Stowers and husband, Andrew, of Friona, TX, Jordan Allen Morgan and wife, Coryne, of Edmond, OK, and Caitlyn Haley of Wheeling, WV. June has six great-grandchildren and one on the way: Taylor, Austin, Cameron, Jaxxn, Rylee, Mitchell and Layla. June had a positive and lasting impression on many nieces, nephews, relatives and close friends, especially a foster son, Richard Bradford.
Funeral services for June Allen were Monday afternoon, November 17, at 1:00 p.m. at the First Baptist Church, Granite, OK with pastor, David Hogg, officiating. Interment followed at the Reed Cemetery under the direction of Fails Funeral Home in Mangum.
Online tributes may be made to the family at www.failsfuneralhome.com
Larry Kim Parr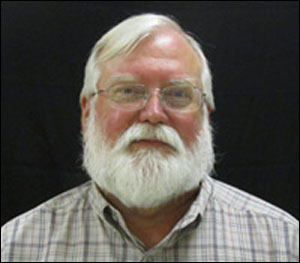 Larry Kim Parr, 60, of Friona, died Friday November 14 in Friona. A memorial service was held Wednesday, November 19, 2014 at First Baptist Church in Friona with Rev. Brett Hoyle, pastor officiating. Arrangements were under the direction of Blackwell-Mullins Funeral Home of Friona.
Kim was born October 5, 1954 in Friona to Bruce Edward and Grace Mae Miller Parr. He married Jinnee Tamara Nalley on September 12, 1993 in Green, South Carolina. He was a devoted servant, registered nurse and director of Samaritan Hospice in Hereford. He loved his family, the family farm, and hunting. He had a heart for older people and embraced and loved serving others.
He is preceded in death by his parents, and a daughter Jessica Elaine Beddingfield.
Survivors include his wife Jinnee Parr of Friona; four daughters: Annie Kimbrell and Laura Cook of Sunray, Sarah McIntyre of Anderson, South Carolina and Emily Fager of Amarillo; one brother Ira Bruce Parr of Albuquerque, New Mexico; two sisters: Iva Ben Foster of Burleson, Texas and Donna Jo Sparks of McAllen, Texas; and 9 grandchildren.
In lieu of flowers, the family requests memorials to Samaritan Hospice, 426 N Main Street Suite E, Hereford, TX 79045.
You may sign the online register book at www.blackwellmullins.com
Maria M. Eredia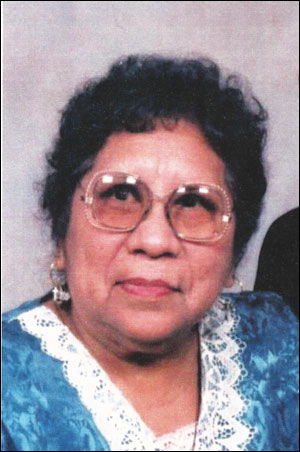 Maria M. Eredia, 86, of Gonzales, Texas passed away on Monday, November 17, 2014 at The Heights of Gonzales in Gonzales, Texas.
Funeral Mass is under the direction of Buffington Funeral Home in Gonzales, Texas and was held at 10:00 a.m. Thursday, November 20, 2014 at St. James Catholic Church in Gonzales, Texas with Father Paul Raaz officiating. Interment followed at Saint James Catholic Cemetery in Gonzales, Texas.
Maria was born March 1, 1928 in Waelder, Texas. She was the daughter of Celso Martinez and Cresencia Vasquez. Maria married Jesus Eredia on December 8, 1959 at Sacred Heart Catholic Church in Gonzales, Texas. Maria was a 4H Food & Nutrition Leader and over the years a foster parent to 40 children. She also sold tamales and cinnamon twist at the farmers market. Maria had a strong faith and was a member of the St. James Alter Society. She enjoyed decorating for the holidays and spoiling her grand and great grandchildren.
Maria was preceded in death by her husband and six siblings.
Maria is survived by two sons, Jesse Eredia, Jr. and wife Ruth, of the Phillipines, and Domingo Eredia of Gonzales; three daughters, Anita LaFuente and husband Joe, of Friona, Texas, Toni Miller and husband Bill, of San Antonio, Mary Jane Eredia of LaVernia, Texas; three granddaughters, Anna Miertschin and husband Brian, of Lexington, Texas, Felicia Cortez and husband Pete, of Burlington, Texas, Natasha Butler and husband Jarrett, of Quanah, Texas; a great-granddaughter Emmelia Butler; and a great-grandson James Scott Miertschin.