Obituaries
Wanda Pearl Jones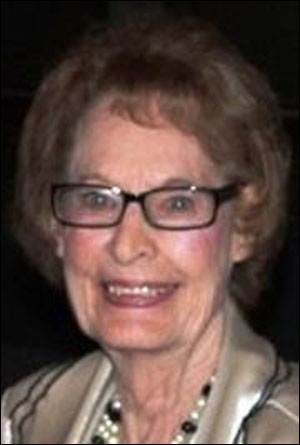 Wanda Pearl Jones, age 83, of Shallowater, Texas, formerly of Spearman, passed away on Sunday, Dec. 7, 2014. Services were held Wednesday, Dec. 10, at 10 a.m. at First Baptist Church in Shallowater. The Rev. Mitch Wilson officiated. Arrangements were by Boxwell Brothers of Spearman, Texas.
Wanda was born May 24, 1931, in Friona, Texas, to Dudley and Jewell Robason. She graduated from Friona High School in 1949 and West Texas State University in l953. Wanda married Hershel Lee Jones on June 18, 1954, in Friona. Hershel and Wanda began their life together in Spearman, where Wanda worked as a school teacher in Gruver, Morse, and Spearman. Wanda was very active in the school system, sponsoring all types of student activities throughout her career. She also supported Boy Scouts of America and attended First Baptist Church. Wanda's greatest joy was her family. She loved family outings and being involved in all the activities of her children and grandchildren.
She was preceded in death by her parents and her sister, Patsy. Her beloved husband, Hershel, passed away in March of 2011.
She is survived by her daughter, Rhonda Wheeler and her husband Brent of Dalhart; son, Roger Jones and his wife Dianne of West Des Moines, Iowa; son, Jim Jones and his wife Martha of Shallowater; and ten grandchildren, Kailee (and Damian) Maguire, Justin Jones, Clint Wheeler, Jill Jones (and Brent Yontz), Jacob Jones, Savannah (and Zachary) Maberry, Rebekah Jones, Grant Wheeler, Don Jones and Cy Jones; and great-grandsons, Samuel and Thomas Maguire. She is also survived by her siblings, Lila Wall, Jim Robason, and D.O. Robason.
In lieu of flowers, memorials may be made to the Wanda Jones Memorial Fund at First State Bank, P.O. Box 160, Shallowater, TX 79363. The funds will be used in the support of autism, specifically in honor of Grant Wheeler.