Barnett selected for aerospace program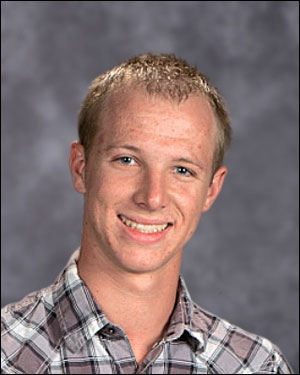 Friona High School junior Josh Barnett has been selected to participate in the online distance learning portion of the Texas High School Aerospace Scholars (HAS) Program at NASA Johnson Space Center. Josh is the son of Ricky and Erin Barnett.
Josh was chosen by a selection panel based on his outstanding application profile, including the essay composition and letter of recommendation.
"The applicant pool was very competitive and Josh is to be commended on being selected for this program," stated Pam Ray, Friona High School Principal. "He joins more than 150 students from across the state in this advanced science program."
As a scholar, Josh is required to commit to the online distance-learning component of the project, which includes 8 modules with reading and research assignments, quizzes, simulations, and discussion forums. He will then participate in a final project. Upon completion, he will apply to the summer experience onsite at NASA Johnson Space Center in Houston.
After high school, Josh plans to attend Oklahoma State University and study aerospace engineering. Josh also holds the distinction of being the youngest licensed pilot at Clovis Municipal Airport.
"The Friona ISD family is very proud of Josh and excited about this unique learning experience," stated Ray.