Obituaries
Susan Baker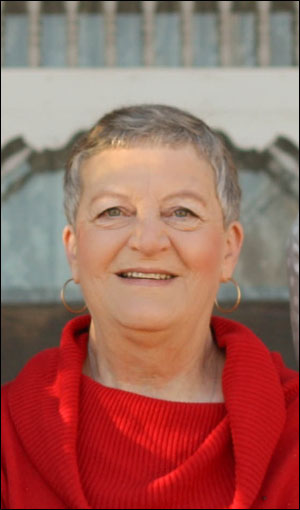 Funeral services for Susan J. Baker, 65, of Hereford, TX were held at 2 p.m. Saturday, November 29, 2014 at First Baptist Church with Reverend Kyle Streun, pastor, officiating. Services were under the direction of Parkside Chapel Funeral Home of Hereford. Mrs. Baker passed away Wednesday, November 26, 2014, in Hereford.
Susan June Neill was born April 7, 1949 to Kenneth and Lesta Lee Sharp Neill in Friona, TX. Mrs. Baker attended Friona schools, graduating in 1967. Later she attended West Texas State University. She worked 18 years as a bookkeeper for Plains New Holland. Susan was a loving daughter, mother and grandmother. Her children and grandchildren were the light of her life. She was very dedicated to her family.
Mrs. Baker was preceded in death by her mother Lesta Lee and a sister Leeann Neill.
She is survived by her daughter Tessa Stow and husband James of Hereford; her father Kenneth Neill of Friona; two sisters, Cheryl Weatherly, of McKinney, and Becky Dunn and husband Cacey, of Aurora, CO.; two brothers, Mark Neill and wife Lisa, of Friona, and Mike Neill and wife Kristi, of Canyon; two grandchildren, Taytum Stow and Kyler Stow, both of Hereford.
Robert Saiz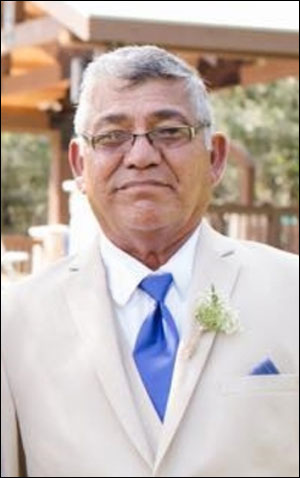 Funeral services for Robert Saiz, 66, of Friona, were held Wednesday December 3, 2014 at 10:30 a.m. at the First Baptist Church in Friona with Rev. Brett Hoyle, pastor officiating. Burial followed in the Friona Cemetery.
Robert was born February 10, 1948 in Fort Sumner, New Mexico to Joe R. and Francis Isabell Medina Saiz. He served in the United States Army in Vietnam. He married Marie Morrison on July 23, 1983 in Friona. He was employed by Blackwell Funeral Home for many years, he also was a landfill operator for Parmer County. He had been very active in Kids Inc., Friona Youth Basketball, Friona Football and Band Booster Clubs, and Boy Scouts of America. He attended First Baptist Church. He loved fishing, golfing, family and old western movies.
He is preceded in death by two brothers, Johnny and Frankie Saiz and a granddaughter, Elleana Saiz.
Survivors include his wife Marie of Friona; two sons, Charley Saiz and wife Lori of Corinth, Texas, and Phillip Saiz of Friona; his parents Joe and Francis Saiz of Friona; five brothers, Daniel Saiz and wife Jovita of Sperry, Oklahoma, Nick Saiz and wife Cheri of Kingsland, Texas, George Saiz and wife Agnes of Kingsland, Texas, Jessie Saiz of Canyon, and Gilbert Saiz of Amarillo; four sisters, Frances Huckins and husband Alan of Friona, Linda Veraldo and husband Pete of Petersburg, Connie Northcutt and husband James of Carrizozo, N.M. and Ceclia Steelman and husband Rocky of Portales, N.M.
Juanita Carranza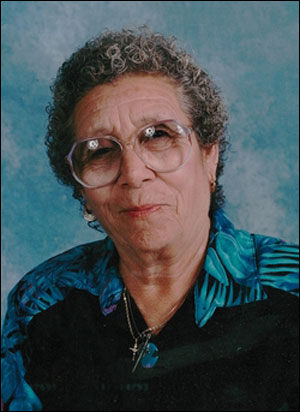 Juanita Carranza, 84, of Friona, died November 25, 2014 in Friona. Family viewing and services were held on November 26, 2014 at Blackwell-Mullins Funeral Home in Friona.
Juanita was born December 27, 1929 in Rancho Verde, Texas to Guadalupe and Concepcion Aguilera Camacho. She married Juan Carranza October 10, 1949. She was a member of the Catholic Church, loved gardening, and taking care of her neighbors. She was best known for her hospitality to others.
She is preceded in death by her parents, husband, eight children, one brother, one sister, one grandchild.
Survivors include: four sons, Doroteo Carranza, Santos Carranza, Pedro Carranza and Franky Carranza, all of Friona; two daughters, Romana Balli of Friona and Eva Lopez of Grand Prairie; 16 grandchildren, 29 great-grandchildren and 4 great-great-grandchildren.
Grace Josephine "Jo" Moody Johnson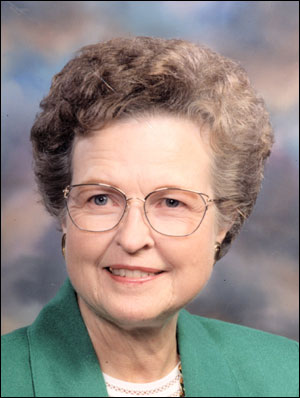 Grace Josephine "Jo" Moody Johnson, 84, of Arlington, died November 29, 2014 near Arlington.
Services will be held at 2:00 P.M. Saturday, December 6, 2014 at Central Baptist Church in Pampa, with Rev. Norman Rushing, pastor, and Rev. Rick Parnell, associate pastor, officiating. Burial will follow in Memory Gardens Cemetery in Pampa, under the direction of Carmichael-Whatley Funeral Directors of Pampa.
Mrs. Johnson was born March 9, 1930 in Hammon, Oklahoma, to Murray Wayne and Vinita Louisa (Collier) Moody. She grew up in Friona, Texas where she was known as Grace Jo to family and friends. She graduated from Friona High School in 1948. She received a Bachelor of Music degree from North Texas State College in 1951 and a Master of Education degree from West Texas State University in 1971. Mrs. Johnson taught school in Stratford and Skellytown before moving to Pampa to teach a total of 30 years, retiring in 1987. Her first teaching position in Pampa was teaching music at Wilson Elementary, where she met Daniel James Johnson also a teacher. They married in 1958. She was a member of Kappa Kappa Iota, Sigma Alpha Iota and Pampa Knife and Fork Club.
Mrs. Johnson had been a member of Central Baptist Church in Pampa for 50 years where she was church pianist, a Sunday school teacher and a member of the Women's Missionary Union. She moved to Arlington in 2005 where she became a member of Lake Arlington Baptist Church.
She was preceded in death by her mother, Vinita Moody in 1943; her father, Murray Moody in 1945; her husband in 1994; three sisters, Jurhee Lawson in 1995, Doris Poindexter in 1998, and June Cruse in 2010; and two infant brothers.
Survivors include one daughter, Susan Johnson Austin and husband Bruce of Arlington; one son, David Johnson of The Colony; and three grandchildren, Julie Cooper and husband Casey of Richland Hills, Jacque Beavers and husband Alec, and Justin Austin, all of Arlington.
Remembrances in her honor may be made to Central Baptist Church, 513 East Francis, Pampa, Texas 79065; or Lake Arlington Baptist Church, 2912 Little Rd., Arlington, Texas 76016. Please notate "Missions Memorial for Jo Johnson" on the memo line for both.
The family will receive friends from 6:00-7:30 PM Friday, December 5, 2014, at Carmichael-Whatley Funeral Home in Pampa.
Sign the on-line guest register at www.carmichael-whatley.com