Obituaries
Iona Fay Cook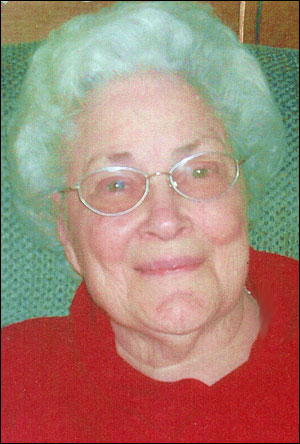 Iona Fay Cook, 89, of Friona died Thursday December 19, 2013. Chapel Services were held Sunday, December 22, 2013 at the Friona Cemetery Chapel in Friona with Rev. Brett Hoyle, pastor of the First Baptist Church in Friona, officiating. Burial followed in the Friona Cemetery by Blackwell-Mullins Funeral Home of Friona.
Mrs. Cook was born September 1, 1924 in Lamesa, Texas to Dolphus Edward and Lavenia Ardella Prentice Richards. She graduated from Hardin-Simmons with a B.A. degree in 1946. She married Raymond Cook in Lamesa on July 4, 1948. Mrs. Cook was a longtime school teacher, member of Delta Kappa Gamma, Modern Study Club, and very active in the First Baptist Church of Friona where she taught Sunday School, Training Union and was a member of the choir.
She is preceded in death by her parents, husband, two sisters and two brothers.
Survivors include one son-Carroll Ray "Fred" Cook and wife Amy of Friona, one daughter- Kathy Wooley Cruz and husband Charles of San Antonio, one brother-Elbert Richards of Denver, CO., four grandchildren and six great-grandchildren.
Memorials may be made to Prairie Acres Nursing Home, 201 East 15th St., Friona, Texas 79035
You may sign the online register book at www.blackwellmullins.com
Barbara Armstrong, born January 30, 1928 and formally of Friona, passed away January 10, 2014 in Tripp, South Dakota.
She was preceded in death by husbands Army Armstrong and Tom O'Brian.
One daughter Susan Patterson and husband, Darrell, of Duncan, Oklahoma and one son Alan Armstrong and wife, Barbra, of Tripp, South Dakota, survive Armstrong.
Four grandchildren and six great grandchildren also survive her.