Obituaries
Phillip Dean Bates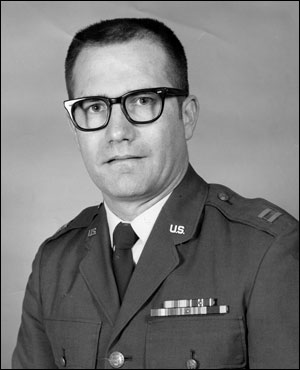 Phillip Dean Bates, 73, of Lubbock, died Monday, February 17, 2014 in Lubbock. Graveside Services were held Wednesday February 19, 2014 at the Friona Cemetery in Friona with Jeff Procter, minister of the 6th St. Church Of Christ in Friona, officiating. Burial followed by Blackwell-Mullins Funeral Home in Friona.
Mr. Bates was born October 15, 1940 in Hereford, Texas to R.L. and Martha Evelyn Watson Bates. He graduated from Abilene Christian University in 1963 with a degree in mathematics. In 1964, he married Gretchwin Carlotta Brown and began a 20-year career in the United States Air Force becoming a highly decorated Cold War veteran working on the Minuteman Missile Program and the Disaster Preparedness Program. He wrote the Alabama Disaster Preparedness Program in use in that state today. After he retired from the U.S. Air Force with the rank of Major, he became a coach and math teacher for the Lubbock I.S. D. He loved hunting, coaching recreational baseball and softball and was a member of the Church of Christ.
He is preceded in death by his parents.
Survivors include his wife Gretchwin of Lubbock; four sons- Daniel Bates of Dallas, Robert Bates of Dumas, Jay Bates of Lubbock, and Duane Bates of Atlanta, Georgia; two daughters- Amy Bailey of Bossier City, Louisiana and Melissa Richling of San Diego, California; one brother-Dr. Dwight Bates of Athens, Texas; and 11 grandchildren.
Memorials can be made to The Children's Home Of Lubbock, 4404 Idalou Rd, Lubbock, TX 79403
You may sign the online register book at www.blackwellmullins.com
Celebration of life services for Hertha Frye, 94, a Hereford resident, were held Saturday, February 15, 2014, at Frio Baptist Church with the Reverend James Peach, pastor, officiating, and Reverend Dale Weise, pastor of First United Methodist Church of San Angelo, Texas, officiating. Interment was at West Park Cemetery. Services were under the personal supervision of Parkside Chapel Funeral Home.
Mrs. Frye passed away February 13, 2014.
Hertha Ann Suhr was born February 8, 1920 to George and Christina Suhr in Germany. Hertha married Harland Frye on April 17, 1938 in Davenport, Iowa. She moved to Castro County in 1938 from Davenport. Mrs. Frye was a member of Frio Baptist Church. She worked diligently alongside her husband on the farm raising her family and was an awesome mother. Her family was her life.
Survived by two sons, Kenneth Frye and wife Linda of Hereford, and George Frye and wife Aundrea of Friona; eight grandchildren; 22 great-grandchildren; three great-great-grandchildren.
She is preceded in death by Harland Frye and a son Houston Frye.
Family suggests memorials be made to Frio Baptist Church, 320 FM 1055, Hereford, Texas, 79045 or a charity of choice
Minnie Jean Bullock
Minnie Jean Bullock, 88, passed away February 15 in Friona, TX.
Graveside services were held Tuesday, February 18, 2014, at Sunset Memorial Gardens Cemetery in Odessa, Texas. Services were under the direction of Hereford Heritage Funeral Home, 411 E 6th Street, Hereford, Texas.
Jean was born on December 12, 1925 in Littlefield to Tom and Minnie Matthews. She grew up in the Littlefield area, graduating from Littlefield High School in 1943. She attended Wayland Baptist College, where she met her future husband, Don Bullock. After transferring to West Texas State College, she completed her degree in Home Economics.
On November 3, 1946, she and Don married in Littlefield. They spent the first part of their married life in Plainview, but in 1952, he was called into the Marines, and they moved to Oceanside, California, and were stationed at Camp Pendleton for the duration of the Korean War. Returning home with a baby girl added to their family, Don went to work for Dunlap's Department Store in Lubbock. In 1955, he was transferred to Odessa to be the manager of the store there. For the next 53 years, Odessa was their home.
Jean was a dedicated member of First Baptist Church, where she and Don served as greeters, as Sunday School teachers, and as members of numerous committees. She also worked as a Hospital Auxiliary Volunteer and as a driver for Meals on Wheels; however, she considered her job as Homemaker to be a full-time profession. She was an accomplished seamstress and cook.
At Don's death in 2008, she moved with her daughter and son-in-law to Hereford and spent her last years at Prairie Acres Nursing Home in Friona, where she found a new family who loved and cared for her.
Pre-deceasing her were Don, her husband of 62 years; an older sister, Marilynn; and her parents.
Survivors include her daughter, Cindy Rogers and son-in-law, Joe D., of Hereford; her granddaughter, Joscelyn, also of Hereford; two sisters: Linda Tregoe of Fort Walton Beach, FL., and Tommie Porter of Lubbock; and several nieces and nephews.
The family suggests memorials to one of the following: First Baptist Church, Odessa, 709 N. Lee, 79761; Prairie Acres Nursing Home, 201 E. 15th, Fiona, 79035; The Alzheimer's Association, P. O. Box 96011, Washington, D. C., 20090-6011, or at www.alz.org.
Elvis Powell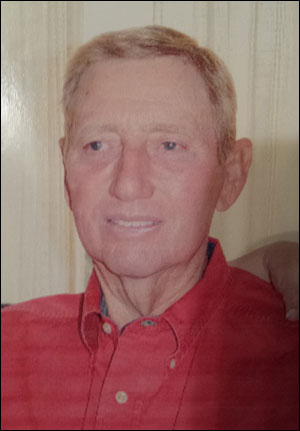 Services for Elvis Powell, 78, of McKinney, Texas, were held Wednesday, February 19, 2014, at Muleshoe Church of Christ with Curtis Smith of Muleshoe officiating. Burial was in Lazbuddie Cemetery.
Elvis died February 16, 2014 in McKinney, Texas. He was born June 9, 1935 in Crosby County, Texas to Byron and Hazel Powell. He married Billie Edwards in Lubbock on February 21, 1958.      
Elvis was a member of the Muleshoe Church of Christ. He graduated from Ralls High School in 1954, and then attended a year of college at Texas Tech University. He then began to farm in the Crosbyton and Ralls communities.
Elvis and Billie moved from Ralls to Lazbuddie in 1960. He was appointed Cub Master for Pack 620 in Muleshoe for 2 years. He served 8 years on the Lazbuddie School board, and coached Babe Ruth and Little League baseball for 13 years.
Elvis also served on the Muleshoe Gin Board for 8 years. He was selected in 1970 as young Farmer of the Year in the Muleshoe area. Elvis was selected to serve on the Plaines CO-OP Association Oil Mill Compress marketing Association.
He was elected as the Parmer County, Precinct 4 Commissioner and served from 2003-2010. He retired from farming in 2011, and he and his wife Billie moved to McKinney, Texas.
Elvis is survived by his wife Billie Powell of McKinney, Texas, three sons Ronald Dean Powell and wife Toni of McKinney, Texas, Mickey Cam Powell and wife Debbie of Colleyville, Texas, and Danny Dewitt Powell of McKinney, Texas, one brother Don Powell of Friendswood, Texas, and six grandchildren.
He is preceded in death by his parents Byron and Hazel Powell, and one brother Melvin Powell.
Memorials may be made to The New Mexico Children's Home, 1356 NM 236, Portales, N.M. 88130, Lazbuddie EMS & Fire Dept., P.O. Box 155, Lazbuddie, TX 79053, or The Children's Home of Lubbock, 4404 Idalou Hwy, Lubbock, TX 79403.
Online condolences can be made at www.ellisfuneralhomes.com.