Obituaries
Doris White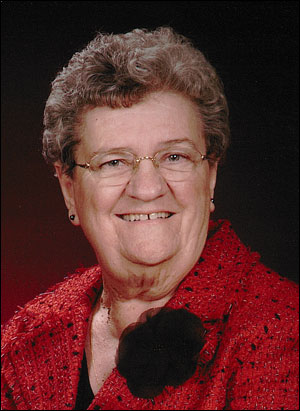 Doris White, 77, of Friona, died Sunday, February 23, 2014 in Amarillo. Funeral Services were held Wednesday February 26, 2014 at the Friona United Methodist Church in Friona with Rev. Kurt Borden, pastor, officiating. Burial followed in the Friona Cemetery by Blackwell-Mullins Funeral Home of Friona.
Doris was born July 25, 1936 in Eldorado, Oklahoma to Claude Wilburn and Mildred Juanita Carmichael Bradley. She married Edward Samuel White January 25, 1956 in Clovis. For years, she helped run the family grocery store in Friona and also was a teacher's aide for many years. She cherished her family, was a member of the Friona Sr. Citizens, loved crossword puzzles, sewing, playing cards and cooking.
She is preceded in death by her parents, one son Martin Dean White and one sister Yvonne Bradley.
Survivors include her husband Edward White of Friona; two sons- John Claude White and wife Nita of Whiteface, Larry Gene White and wife Anita of Lubbock; a daughter-Sami Renae White and friend Russ Trollinger of Clovis. She is also survived by one sister- Betty McPherson and husband Melton of Clovis; four brothers-Donald Bradley of Plainview, Gary Bradley and wife Flora of Lubbock, Marshall Bradley and wife Theresa of Melrose, Floyd Bradley and wife Randa of Melrose; six grandchildren; and nine great-grandchildren.
You may sign the online register book at www.blackwellmullins.com
Juanda Laverne Murphy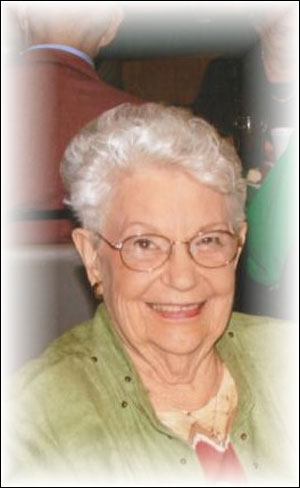 Juanda Laverne Murphy, 83, of Clyde, died Monday, February 24, 2014 at an Abilene hospital. Memorial services will be 2:00 p.m. Thursday, February 27, 2014 at First Baptist Church in Clyde with Rev. Gene Hawkins and Dr. Toby Henson officiating.
Mrs. Murphy was born March 28, 1930 in Ballinger, Texas to Elmer and Ether (Wood) Patton; graduating from Ballinger High School. She married Don Murphy October 10, 1948 in Ballinger. They lived in Bovina from 1955 to 2000, and then started traveling and worked for Texas Baptist Men's Builders. They settled in Clyde in July 2012 where she was a member of the First Baptist Church.
She was preceded in death by her parents, two sons Lynn and David Murphy and one grandson Chris Caldwell.
Mrs. Murphy is survived by her husband Don of Clyde; one son, Rodney Murphy and wife Suzanne of Abilene; one daughter, Darlene Foster and husband Buddy of Midlothian; grandchildren, Brandon Caldwell and wife Carianne, Rebecca Caldwell, Adam Murphy and wife Jamie, Kip Murphy and wife Kirstin, Michelle Shover and husband Dean and Michael Foster and wife Nikki; three brothers, Bobby Patton and wife Janice, Dwayne Patton and wife Jeanne and Howard Patton and wife Peggy and eleven great-grandchildren.
A special thanks to Dr. Samantha Goodman. In lieu of flowers memorial donations Texas Baptist Men's Builders, 5351 Catron, Dallas, Texas 75227 or Callahan County Meals on Wheels.
Online condolences may be made at www.baileyhowardfuneralhome.com