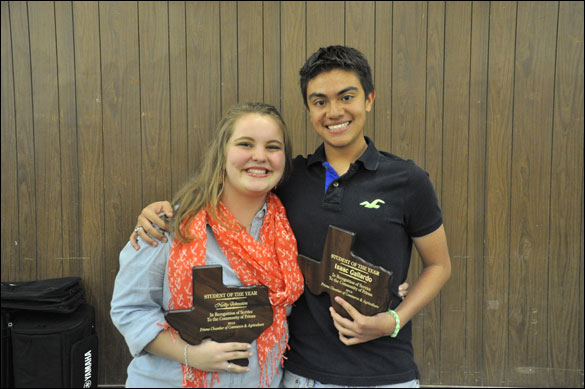 Holly Johnston & Isaac Gallardo
2014 Students of the Year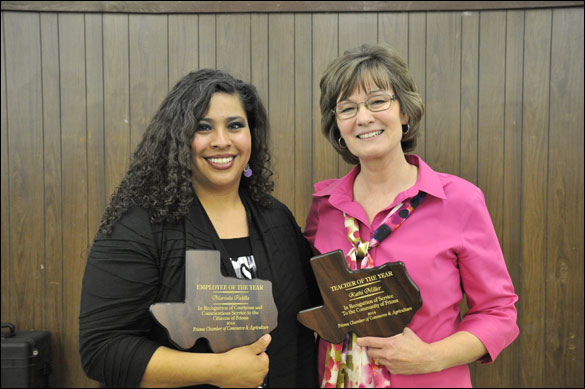 Marisela Padilla & Kathi Miller
2014 Employee of the Year & 2014 Teacher of the Year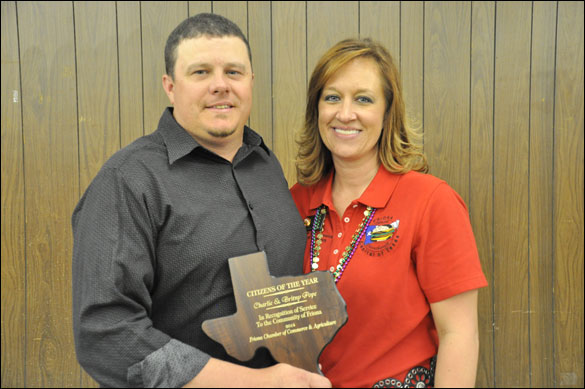 Charlie & Britny Pope
2014 Citizens of the Year
Town Talk II
Some folks have asked about Kids Inc. baseball and how to sign up. We found out that Jamie & Greg Lewellen and Aaron & Tonya Abarca are in charge this year. Jamie said that flyers and forms will hopefully be available next week. We will be giving you info in the paper as we get it.
*****
Cold weather, some sunshine, and some wind. No rain though. The county burn ban is still in effect. No outdoor burning especially during this extremely dry and windy weather. First day of spring is next Thursday, March 20. (more...)
Monroe, Bracken named Man and Woman of the Year
The 58th Annual Friona Chamber of Commerce Banquet is now in the history books. The banquet was held Thursday, March 6 at the Friona Community Center.
The banquet theme was patterned after Mardi Gras with the community center decked out in festive purple, green and gold.
A delicious prime rib, baked potatoes, coleslaw and bread meal was prepared by Charlie Pope and his crew from Cargill. (more...)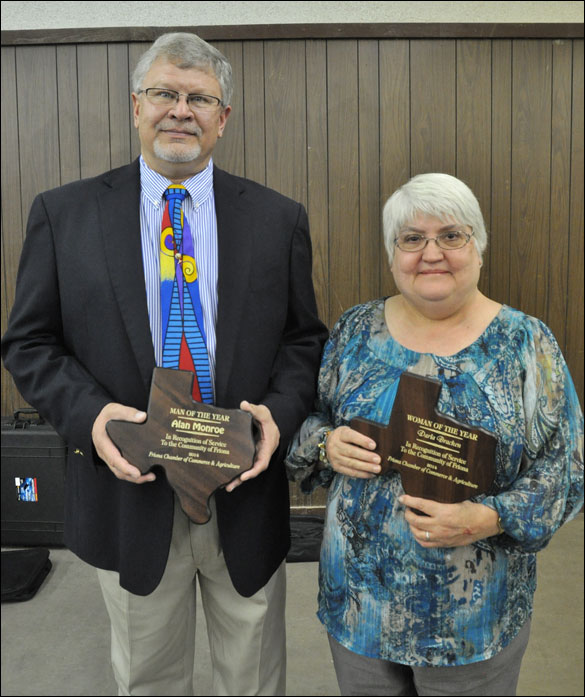 Alan Monroe & Darla Bracken
2014 Man & Woman of the Year