Obituaries
Rheata White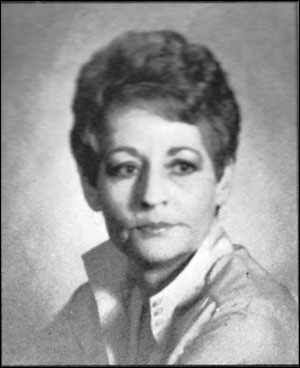 Rheata Peeler White, 78, formerly of Muleshoe, died in the Prairie Acres Nursing Home in Friona, Wednesday morning, February 19. She moved from Muleshoe to Friona into Friona Heritage Estates 10 years ago to be close to her brother the late Buddy Peeler who lived in Hereford. A memorial service for Rheata White was held at 2:00 p.m., Wednesday, February 26, 2014, at the First Baptist Church in Muleshoe
Rheata was a well-known impressionist artist and professional freelance floral designer who had studios in Muleshoe and Clovis where she taught both children and adults in keeping with her philosophy to share her talents with others. Following her training at Buddy Benz's Floral Design School in Houston, she worked for Muleshoe Floral for many years.
After attending Texas Tech and majoring in art, she moved to Plainview and was employed at The Rose Shop.
After moving to Friona, she continued to teach children and adults as long as her health would permit.
Among her many accomplishments and honors, Rheata was featured in the premier edition of Artists of Texas Volume 1 and was one of three Texans on a design panel at the 61st Annual Convention of the Texas State Florist Association in Dallas. Her knowledge and love of flowers was reflected in her works of art.
For ten summers Rheata was the director of the Cloudcroft Summer Workshops in Cloudcroft, New Mexico. In addition, Rheata exhibited her work at the prestigious Salmagundi Club in New York and the Decorator's Showcase in San Antonio.
Her still life works, landscapes, enamels, and portraits hang in 17 foreign countries and in private collections throughout the United States.
She worked in virtually all art media, in fine art and Western art. She taught drawing, composition, perspective, watercolor, oil, acrylic, and copper enameling. Her creativity and talent was developed through private study under nationally and internationally known instructors at four colleges and universities. She traveled throughout Europe studying the classical and modern art works at world famous museums.
Rheata Peeler was born to Jeff and Jewel Peeler on March 14, 1935, in Littlefield. The family moved to Muleshoe in 1949. Rheata was a 1953 graduate of Muleshoe High School and a member of the basketball team that advanced to State in 1953. She was a member of the First Baptist Church of Muleshoe.
In addition to her love of art, Rheata truly loved animals and enjoyed many pets throughout her years.
She married Herman White, a Lazbuddie area farmer, who preceded her in death, as did her only brother Buddy and her parents Jeff and Jewel.
She is survived by her niece, Melanie of Clarendon and many longtime friends.
Jack Eugene Rains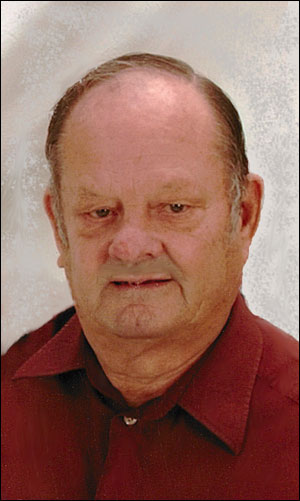 Jack Eugene Rains, 74, of Bovina, died Friday February 28, 2014 in Lubbock.
Funeral services were held Monday, March 3, 2014 at the First Baptist Church of Bovina with Rev. Brian Mullins, pastor, officiating. Burial followed at Resthaven Cemetery at Southland by Blackwell-Mullins Funeral Home of Friona.
Jack was born June 11, 1939 in Lubbock to Carl Eugene and Estha "Penny" Belle Cash Rains. He graduated from Post High School and worked in the oil fields, various ranches and Pioneer Natural Gas before graduating from Texas Tech University. Jack worked at various other jobs before owning and operating Parmer County Spraying, Inc. in Bovina. He retired in 2007.
He is preceded in death by his parents, a twin sister Dede Kennedy and his first wife Marilyn Rains.
Survivors include his wife Carolyn Rains of Bovina; one son, Thad Rains of Lubbock; one daughter, Ryn Rains of Post; one stepson, Steve Pruitt of Wylie; one sister, Jimmie Lueder of Albuquerque, New Mexico; three grandchildren; seven great-grandchildren; and numerous nieces and nephews.
The family requests that in lieu of flowers that you consider donations to the American Diabetes Association 4100 Alpha Road Suite 100 Dallas, Texas 75244 or a favorite charity.
You may sign the online register book at www.blackwellmullins.com
Your life was a blessing your memory a treasure...
You are loved beyond words and missed beyond measure...
Dale Treider, age 87, went to be with Jesus on February 22nd.
Dale was born in Friona, Texas, on May 27, 1926 to George and Viola Treider. He graduated from Friona High School in 1944 with several academic and athletic scholarship offers. He served his country in the US Naval Intelligence Department in Washington, DC until July of 1946. Following that, he attended West Texas State College and the University of New Mexico where he completed his accounting degree.
He was a longtime Albuquerque resident where he established a successful accounting firm in 1960, known as Treider & Co. During those years, he received an award from the New Mexico Society of CPA's as a 50-year member. He also served as committee chair in Rotary International. Having played basketball in high school and college, he was an avid Lobos fan. Dale was a dedicated family man and respected by many.
He was preceded in death by Shirley Crist Treider, his wife of 47 years. Survivors include his beloved Dolores Rudolph from Las Vegas, New Mexico, and his two sons, Eric Treider and wife Nelma of Soldotna, Alaska, and Kevin Treider and wife Julie Borges, from Las Vegas, Nevada. Chris and Denise Barela and children of Las Vegas, NM. Grandchildren include Jason Treider of New York, NY and Laura Treider of Albuquerque; Rainie Borges, Ivorie Treider from Las Vegas, Nevada; and Cayla Stutsman of Alaska. Great grandchildren include Benjamin Jensen of Albuquerque.
Memorial contributions may be sent to El Ranchito De Las Ninos in Los Lunas, New Mexico.
Leroy Cox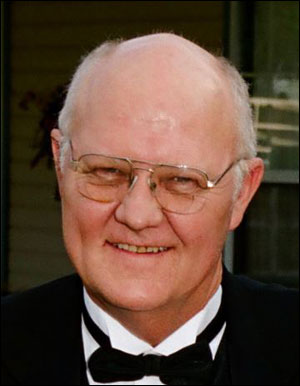 Leroy Cox of Amarillo, formerly of Friona, passed away on February 26, 2014. A graveside service was held on Saturday, March 1 at Llano Cemetery in Amarillo. Arrangements are by Boxwell Brothers Funeral Directors.
Leroy was born December 13, 1945 in Clovis, New Mexico to Ralph and Marie Cox. He lived first in Texico and then Lazbuddie, Texas.
Leroy grew up with lots of room to run, play, and work on the ranch and was known to be ornery. As a child, he once put his preschool-aged future wife on a Shetland pony and let it run. His children grew up hearing about when he pressed a dime against the roof of his mouth and it got stuck, when he rolled down a hill inside corrugation piping, when he rolled his sister's hair up into a giant knot on a hairbrush, and many other mischievous tales.
At age 11, he accepted Jesus as his savior and was baptized.
After graduating from Lazbuddie High School, he served in the United States Army and then several years in the Air Force Reserves Medical Service. From his service experiences, he retained an impressive commanding voice and a cunning interest in handling medical issues, from removing stitches to treating tick bites. He then lived on the family farm/ranch for a few years before he moved to Canyon and received a bachelor's degree from West Texas State University.
After being stranded in a vehicle in a snowstorm with only his mother's chocolate chip cookies to eat, he retained a serious affection for such cookies for the rest of his life.
On December 2, 1977, he and Terri Lynn Wilson were married at the chapel of the First Baptist Church in Amarillo. Having known each other since childhood, their first date consisted of prairie dog hunting. They settled in Amarillo, where Terri was teaching school and Leroy was employed first in investments and later with a savings and loan.
The couple welcomed a daughter, Carrie, in 1980 and a son, Clint, in 1983.
In 1984, the family moved to Friona and started a successful business, Hometown Hardware. Leroy taught his children invaluable customer service skills from very young ages as he taught them to wait on customers, stock shelves, design displays, make change, and run the cash register. He threaded pipe, mixed paint, cut glass, invented solutions to problems, keyed locks, and picked up an impressive amount of hardware-related Spanish. Many will fondly remember the Dum-Dum lollipops that he handed out to children who came into the store. Clint enjoyed spending time working on a dune buggy and a tractor with him and learning other tricks of the trade. He and Clint also shared an appreciation for firearms.
Leroy retained his humorous streak as an adult, finding particular delight in blonde jokes, gag gifts, and Aggie jokes. He referred to his children and grandchildren by pet nicknames. Being colorblind, he loved pointing out rabbits and other wildlife in fields when no one else could see them. When Carrie was in high school, he delighted in jumping out to scare her from around corners, dissolving into an infectious laugh.
When the store had been freshly painted, it was vandalized with spray paint graffiti overnight. Thanks to his consistent early-morning arrival at work, he painted over the graffiti before sunrise and it never saw the light of day; he laughed about what the "artist" must have thought for weeks.
Leroy placed a very high value on the academic progress of his children, and held them to lofty standards. He wanted his children to be capable--to marry out of free choice, and not out of need. When the kids were teenagers, he made it clear to them that if they were ever "in a tight," they were free to make up any lie or excuse necessary regarding him in order to get back to a safe and responsible situation. He wanted to be "the heavy" whenever he was needed. Every day, he told his daughter she was pretty, but he did not allow her to drive until she could change her own tire.
Leroy's granddaughters brought him great joy. Two refer to him as "Grandpa Oreo," for his tendency to arrive with Oreos or M&Ms at most appearances. His family enjoyed watching his eyes sparkle as he watched the grandchildren play.
Three years ago, Leroy retired and sold Hometown Hardware. He became an excellent knitter's helper, serving as a great ball-winder for his wife Terri and taking interest in her passion for fiber arts. In December 2012, construction on their new home was completed and they made the much-anticipated move to Amarillo to be close to their children and grandchildren.
He was preceded in death by his wife of 35 years, Terri Cox, in June; and his parents, Ralph and Marie Cox.
Survivors include his daughter Carrie and husband Travis Zinck of Amarillo; son Clint and wife Amber Cox of Amarillo; three granddaughters, Azelynn Zinck, Mayzie Zinck, and Mikaelah Cox of Amarillo; one grandson, Parker Sturgess of Amarillo; his brother R.H. and wife Sandra Cox of Amarillo; his sister Patsy Cox Shankles and husband Gary of Lubbock; and many extended family members.
In lieu of flowers, the family suggests memorials to Caring Bridge (http://www.caringbridge.org/waystogive) or a charity of your choice.