Obituaries
Donald R. Barron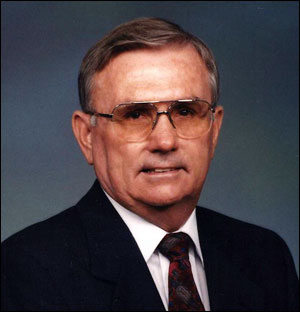 Donald R. Barron, of Oro Valley, AZ, passed away, May 5, 2014 after a long battle with congenital heart disease.
He was born in Clovis, NM, December 14, 1936, to Rouel and Thelma Barron of Bovina, TX.
Barron graduated from Bovina High School and Texas Tech University. He was a Civil Engineer with the US Bureau of Reclamation for 33 years.
He is survived by his wife, Wannette; three daughters: Marissa Anderson (Jeff) Castle Pines, CO, Bethany Barron, Littleton, CO, and Shari Heinemann (Andy), Oro Valley AZ; one brother, Jerry Barron (Linda) of Euless, TX.; eight grandchildren; and one great-grandchild.
A Memorial Service will be held at the Bovina United Methodist Church, 204 4th Street, Bovina, TX at 2:00 p.m. on Sunday, May 25, 2014. The family will be at the Bovina XIT Recreation Center at 215 North Street from 10:00 a.m. Sunday morning until the service.
The family requests that any remembrances be made to Bovina First Methodist Church, or First Baptist Church, Bovina, Texas or the American Heart Association.
Arrangements entrusted to Adair Funeral Homes www.adairfuneralhomes.com.