Chiefs blanked by Muleshoe 43-0
The high powered Muleshoe offense came to town Friday night and shutout the Chieftains. The Mules had 253 rushing yards and 137 passing, while Friona managed 127 rushing yards and 13 passing on 4 of 7 attempts.
Luis Trejo led Chieftain with 49 yards rushing on 11 carries. Gabriel Chico carried 12 times for 41 yards and Marco Maldonado had 3 carries for 40 yards.
Maldonado also led the Chiefs defense with 9 tackles. Salvador Santiago and Mason Mireles were each credited with 7 tackles.
The Chiefs travel to River Road Friday October 23 to battle the Wildcats. The game will be broadcast on KNNK 100.5 FM, WT Services channel 6, and online at knnkradio.com.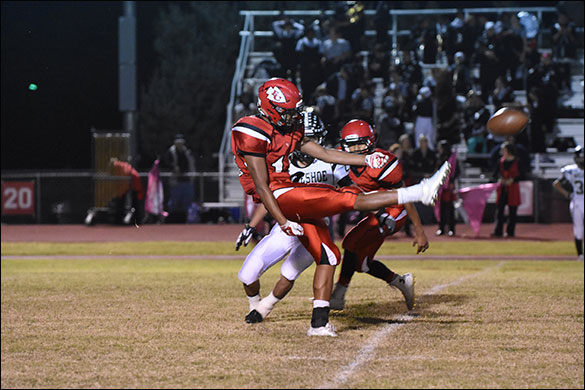 ron carr photo
Freshman Jonathan Hernandez has taken over the punting duties for the Chieftains.