Obituary
Rhonda Field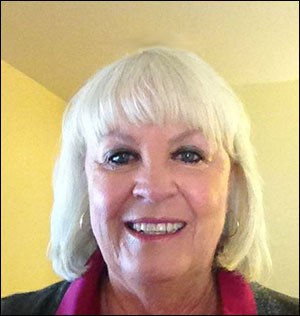 Rhonda Field, 65, of Friona, died Sunday, November 8, 2015 in Lubbock. Funeral services were held Wednesday, November 11, 2015 at the First Baptist Church in Friona with Reverend Brett Hoyle, pastor, officiating. Funeral arrangements were under the direction of Blackwell-Mullins Funeral Home of Friona, Texas.
Rhonda was born May 31, 1950 in Friona, Texas to Artis Lee and Margie Louise Mars Fallwell. She was Office Manager at Bovina Feeders, she loved to play slot machines, horseracing, fishing and spending time with her family.
She is preceded in death by her parents.
She is survived by one son, Blue Field and wife Missey of Kingwood; two daughters, Candy Lane and husband Jeff of Eads, Colorado, and Sandy Finckbone and husband Matt of Canyon, Texas; one brother, Mike Fallwell and wife Owaissa of Dexter, New Mexico; one sister, Connie Kelly of Clovis, New Mexico; ten grandchildren; and two great-grandchildren.
You may sign the online register book at www.blackwellmullins.com.
Patricia Tannahill Pleasants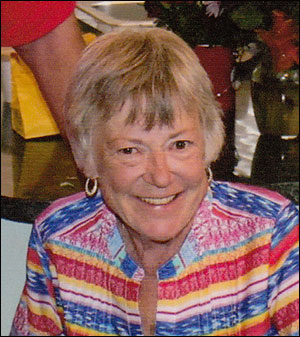 Patricia Tannahill Pleasants passed away in her home on Wednesday, November 4, 2015. She was surrounded by her three sons.
Pat was born to Coon and Tress Tannahill on August 31, 1949 in Lockney, Texas. When Pat was 5 years old, the family moved to Friona. Pat graduated from Friona High School in 1967. After graduation, she attended Jessie Lee's School of Hair Design and became a licensed hair dresser. Pat worked in Friona for a short time. In July 1968, she moved to Austin and worked in several salons through the years. Pat enjoyed her work and had several clients that followed her to the different salons. She was forced to retire in October 2015 when her health got too bad to take care of her clients.
Pat is preceded in death by her parents and a brother, Chris Tannahill.
Pat is survived by her three sons: Brian, wife B.G., daughter Jordan and son Parker of Pearland; Chris, and wife Milady, son Austin and daughter Taylor of Houston; Owen, sons Loren and Braden and daughter Kennedy of Austin; Christina, the mother of Owen's children; Dave Pleasants, the father of her sons. She is also survived by a brother, Craig Tannahill and wife Cathy of Chaplin, CT; sister-in-law Gigi Tannahill of Oklahoma City, OK; a sister, Sherri Taylor and husband John of Friona. Several loving nephews and nieces also survive.
Pat was cremated and a memorial service will be held at a later date.