Obituaries
Thomas Edward "Tommy" Brockman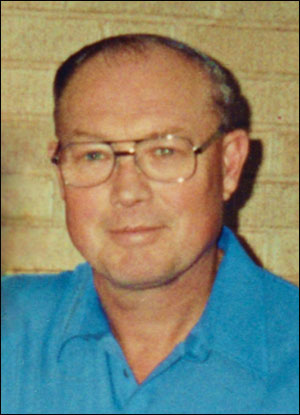 Thomas Edward "Tommy" Brockman died Friday, December 11, 2015, in Friona, Texas. Mass of a Christian burial was held Monday, December 14, 2015 at Saint Ann's Catholic Church in Bovina with Rev. Anthony Swamy Aakula and Deacon Jerome Brockman, as celebrants. Burial followed at the Holy Family Cemetery in Nazareth under the direction of Blackwell – Mullins Funeral Home of Friona.
Tommy was born November 21, 1940 in Canyon to Edward Aloysius and Agnes Cecillia Venhaus Brockman. He was raised in Nazareth and graduated from Nazareth High School in 1959. He began farming and worked for Kern Auto Supply before moving to Friona and opening Brockman Sales Auto Parts in April of 1974. On July 31, 2015 Tommy closed his doors to retire. He was a devoted Catholic, very loving father, and grandfather. He enjoyed watching movies, history and family vacations.
He is proceeded in death by his parents; two sisters, Regina Steffens and Rita Book; and one brother, Phil Brockman.
He is survived by five daughters, Lisa Neill and husband Mark, Jennifer Baize and husband Robin all of Friona, Cara Speer and Enrique Ronelas of Carlsbad, Laura Brockman of Frisco, Valerie Brockman and Brian Brogden of Hereford; one son, Nathan Brockman of Weatherford, Oklahoma; two brothers, Jerome Brockman and Cyril Brockman and wife Mitzie; one sister, Irene Wilhelm all of Nazareth; one brother-in-law, George Book of Bluffton, Texas; one sister-in-law Judy Brockman of Lazbuddie; nine grandchildren, Tyson Neill, Chase Speer, Corbin Neill, Lindsey Beyers, Andrew Diaz, Thomas Speer, Logan Inmon, McKinley Brockman and Seth Greene; six great-grandchildren, Trapper and Archer Neill, Adan and Aubrey Diaz and Brynlee and Sophee Beyers; many nieces, nephews, cousins and much loved customers and friends.
Memorial be made to: Prairie Acres Nursing Home, 201 East 15th, Friona, Texas 79035.
You may sign the online register book at www.blackwellmullins.com.
Leslie Eugene "Gene" Strickland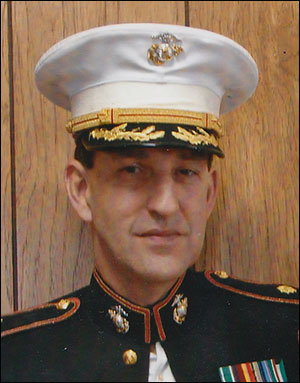 Leslie Eugene "Gene" Strickland, 58, passed away at his home in Castleberry, Florida on Saturday, December 12, 2015. A Celebration of Life will be held at a later date in Florida.
Gene was born February 1, 1957 in Friona, Texas to Ray and Lois Deaton Strickland.
He played every sport and was a Friona Chieftain from the time he could start playing ball. He was a member of the 1974 State Champion Chieftain basketball team. He graduated from Friona High School in 1975. While attending Wayland Baptist College he played basketball for the Wayland Pioneers. Gene went on to join the United States Marine Corp and continued to play basketball.
Gene retired from the Marine Corp as a Major before going to work for Homeland Security. When he passed away he was a realtor in Castleberry.
He is preceded in death by his grandmother, Opal Strickland and his father, Ray Strickland.
Gene is survived by his wife of 33 year, Teri Dawn Strickland of Castleberry; one son, Kelly Strickland of Castleberry; four daughters, Ashley Williams and husband John, Shelby Strickland, Cassidy Strickland and Delainey Strickland, all of Castleberry; three grandchildren, Haven Strickland, Skylar Williams and Rebel Strickland; his mother, Lois Strickland of Clovis, New Mexico; and two brothers, Alonzo Strickland of Lakeland, Florida and T.J. Strickland and wife Donice of Texico, New Mexico.