Obituaries
Maria Elena Trevino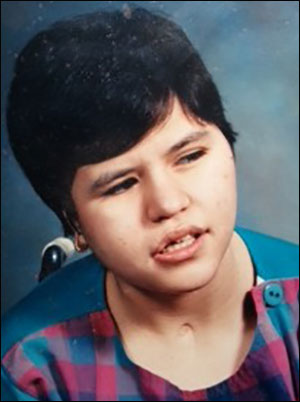 Maria Elena Trevino, 47, of Amarillo, died on Thursday, August 27, 2015. Funeral services were held Monday, August 31, 2015 at Templo Bautista Church with Pastor Rudy Trevino officiating. Burial followed in the Friona Cemetery.
Maria was born on February 16, 1968 in Friona to Jose and Esperanza Trevino. Maria loved music, hamburgers and fries. She had a big heart and was always a very happy person. She loved her family and was always asking about them.
She was preceded in death by her parents.
She is survived by eight sisters: Esperanza Herrera, Petra Ramirez, Tomasita Reyes, Armandina Trevino, Janie Trevino, Marta Logan, Margaret Torres and Alicia Portillo; seven brothers: Juan Ramon Trevino, Jose Luis Trevino, Rudy Trevino, Jesse Trevino, Frankie Trevino, Bennie Trevino and Berny Trevino; numerous nieces, nephews, great nieces and nephews.
Albert L. Chesher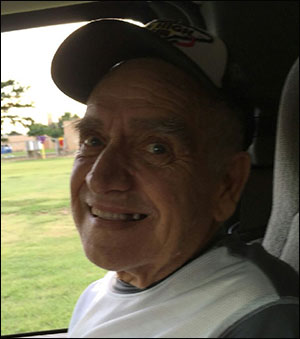 Graveside services for Albert L. Chesher, 72, of Hereford, will be held at 2:00 p.m. Thursday, September 3, 2015 in Friona Cemetery with the Reverend Skip Hodges, pastor of Friona United Methodist Church officiating. Interment will follow in Friona Cemetery. Services are under the direction of Parkside Chapel Funeral Home.
Albert Lee Chesher was born August 19, 1943 in Pampa to Jessie and Bessie Chesher. He met and fell in love with Jan Wells. They married February 3, 1964. He was a farmer most of his life in the Friona area. Albert was also a mechanic for Barrett and Crofoot Feed Yard for many years. He moved to Hereford 14 years ago from Friona.
Al was a loving family man who adored his grandkids. He loved to go hunting and fishing and traveling to Ruidoso. He also enjoyed watching wrestling on T.V.
Left to mourn his passing are his wife of 51 years, Jan Chesher of Hereford; two daughters, Twyla Jones and Misty Chesher, both of Hereford; one brother Jimmy; one sister Imelda; and grandchildren Liberty, Sadie, Justice, Bailee, Levi, Lexie and Logan.
He was preceded in death by his parents; one son, Kent Chesher in February of 2002; and one brother, Loyd Chesher.
The family suggests memorials in Mr. Chesher's name be made to the M. S. Society, 3350 Olsen Blvd., #1700, Amarillo, TX 79109, or to the American Cancer Society, 3915 Bell Ave, Amarillo, TX 79109.