Obituaries
Francisco Z. Estrada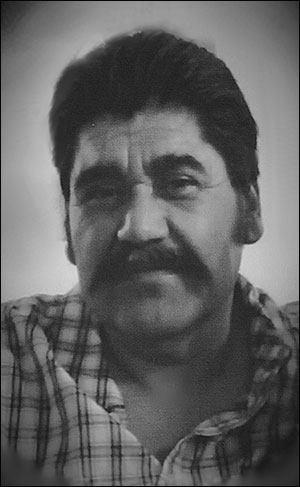 Francisco Z. Estrada, 57, of Bovina, formerly of Perryton, died November 11, 2016 in Bovina. Celebration of Life Services were held Wednesday, November 16, 2016 at Iglesia Santa Pentecostel Tempo Getsemani in Bovina, Texas, under the direction of Blackwell-Mullins Funeral Home of Friona and Thursday November 17, 2016 at Iglesia Pentecostal Unida in Perryton with burial following in the Ochiltree Cemetery by Boxwell Brothers Funeral Home of Perryton.
Francisco was born November 9, 1959 in Mexico to Francisco and Rosa Zamarripa Estrada. He was a pipeliner in the Perryton area for many years before moving to Bovina. He also was a mechanic, a very talented cook and loved his family.
He is preceded in death by his parents; a brother, Rafael Estrada; and a sister, Celia Villesquas.
He is survived by his wife, Isidra Morales Gonzalez of Bovina; three sons, Juan Estrada of Amarillo, Fabian Estrada of Perryton, and Francisco Estrada of Pampa; eight daughters, Yvette Garcia of Friona, Crystal Zapata of Dumas, Jeanette Varela of Clovis, Rosa Estrada of Perryton, Marisol Estrada of Perryton, Maria Garcia of Bovina, Rocio Amparan of Clovis, Jessica Maldonado of Clovis; three brothers, Salvador Estrada of El Paso, Luis Estrada of Mexico, and Dionicio Estrada of Perryton; two sisters, Lucia Galvan of Oklahoma, and Eva Estrada of Mexico; and 26 grandchildren.
You may sign the online register book at www.blackwellmullins.com
Carmel Robason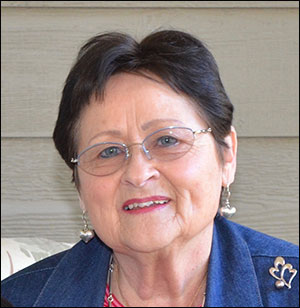 Carmel Robason left this world on November 14, 2016 to join the company of the Redeemed. She is out of pain and made whole at the feet of Jesus.
Carmel was born on December 10, 1937 in Lamesa, TX and was named after her father. She was saved at an early age, and spent her whole life learning and growing in the Lord. She married her high school sweetheart, D.O., on May 16, 1954 and was a supportive wife and mother for 62 years.
She stayed at home for D.O. and his sons as he managed several different ranches in Texas. They lived on the Island Grove Ranch west of Grandview for more than 40 years. She enjoyed handcrafts and was a member of Sew & Sew Quilting Club in Grandview for years – leaving behind many beautiful quilts for the family.
Carmel loved the Lord, and had a special place in her heart for those less fortunate, and strived to minister to them. She enjoyed participating in Bible studies, read her Bible daily, and was a prayer warrior. She strongly encouraged personal growth in others – and felt that reading Bible studies, biographies, commentaries, and Christian fiction were great ways to grow in one's faith. Therefore, she helped start and manage libraries for the churches they attended.
Carmel was preceded in death by her husband D.O. of 62 years.
She is survived by three sons, Ricky Dean Robason of Covington, TX, Michael Ross Robason (Laura) of Lamesa, TX, and Troy Don Robason (Christine) of Elizabeth, CO; six grandchildren, Zachary Dean Robason (Melissa), Rebecca Caitlin Robason, Andrea Nicole Orht (Jared), Bryan Ross Robason (Ericka), Trevor Don Robason, and Samantha Mei Robason; and one great grandson, Ethan James Robason.
Carmel will be buried at Green Acres Memorial Park in Cleburne, TX in a private ceremony.
1 Thessalonians 4:13-14 – Brothers and sisters, we do not want you to be uninformed about those who sleep in death, so that you do not grieve like the rest of mankind, who have no hope. For we believe that Jesus died and rose again, and so we believe that God will bring with Jesus those who have fallen asleep in him.
Morris Deaton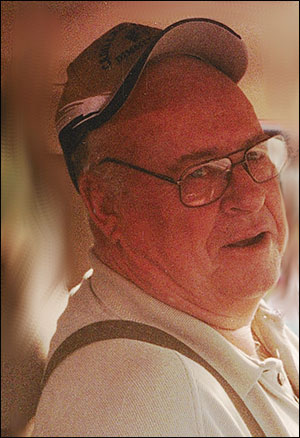 Morris Deaton, our Dad and Pop, 72, of Friona, passed away in Amarillo, on Saturday, November 12, 2016. Graveside services will be held Friday, November 18, 2016 at 11:00 a.m. at the Friona Cemetery with Rev. Brett Hoyle, pastor of First Baptist Church of Friona, officiating. Arrangements are being handled by Blackwell-Mullins Funeral Home of Friona.
Morris Deaton was born and raised in Friona on May 17, 1944 to Everett Ector and Myrtle (Rule) Deaton. Morris was a very hard working man. He loved computers, golf and politics. Morris was a long time bull hauler and took great pride in doing his job well. We, his family, will miss the debates, his smile and his loving arms.
He leaves behind a wife, Gale Deaton of Amarillo; two sons, Michael Deaton of Friona and Clint Deaton of Amarillo; one daughter, Sheila King and her husband Kelwin of Amarillo; four grandchildren, Michael and Emily King of San Antonio, Kandi and Tyler Phillips of Lubbock, Spur King of Amarillo, Andrew Deaton of Amarillo, and two great-grandson's, Tucker and Tyson Phillips of Lubbock; one sister, Zayden Rossier of Lubbock; and one brother, Bernie Deaton of Lubbock.
He is preceded in death by his parents.