Obituary
Anthony Ray Brady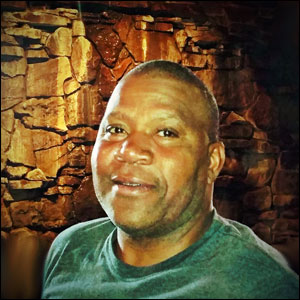 Anthony Ray Brady, 52, of Friona, died Monday, August 8, 2016 in Friona. Graveside services are scheduled for 10:30 a.m. Friday, August 12, 2016 at the Friona Cemetery in Friona with Rev. James Brady of Dalhart, officiating. Burial will follow by Blackwell-Mullins Funeral Home of Friona.
Anthony was born July 15, 1964 in Lubbock. He was a faithful employee of Freddie's Tire Shop in Friona. He loved all kinds of music, basketball, dominoes, and his family, and was active in the High Plains Emmaus Community.
He is preceded in death by his Mom, Onnie Mae Clark Brady, and his grandparents.
Survivors include his father, Charlie Ray Brady; two daughters, Shameeka Brady of Arizona and Onnie Brady of Amarillo; and one brother, Curtis Brady of Lubbock.
You may sign the online register at www.blackwellmullins.com