Obituary
Neitha Kautz Slagle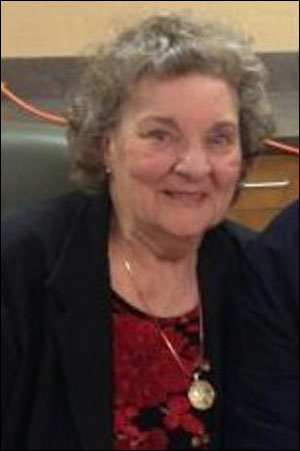 Neitha Kautz Slagle, 86, of Friona died on August 1, 2016 at Parmer Medical Center. Neitha celebrated her 86th birthday at BSA in Amarillo surrounded by family and Kansas sunflowers, serenades by the nursing staff, and square dancing by her little great granddaughters.
Neitha was born in McCracken, Kansas on July 22, 1930 to Henry and Amelia Kautz. In 1947, she married a young neighbor, Ray Slagle, and they later had two children, Dennis and Diane. They raised their children in Benicia, California, and retired to Kirwin, Kansas in 1975. They were in the process of remodeling a vintage home when Ray died in a car accident in 1976. Neitha moved to Boulder, Colorado, and made her home there for 35 years, with her beautiful yard winning many awards.
When her health failed, she moved to Tulsa and later to Friona to be near her children. She lived north of Friona four years. She enjoyed getting back to her farm roots and was fascinated by the wind turbines going up across from her house. Wherever she traveled, she left a rainbow of handmade afghans at local nursing homes. She continued to be "mayor" of Nonchalanta, Kansas, a ghost town her family owned.
Neitha was preceded in death by her parents, a brother Eugene, a sister Twila, her husband Ray, and a grandson, Jason Slagle. She is survived by her brother Leroy Kautz of Archer City, her children Dennis and Connie Slagle of Friona, Mike and Diane Nelson of Broken Arrow, Oklahoma, her grandchildren Greg and Jamie Lewellen of Friona, Curtis Nelson, and Tim and Mary Nelson of Broken Arrow, and three great grandchildren, Shelby and Sophie Lewellen and Alexandria Nelson.
A memorial service for Neitha will be held in Ness City, Kansas at later this month. Memorials can be made to the Parmer County Cancer Coalition, 906 Euclid, Friona, Texas, 79035 if desired.
The family is especially grateful to all of Neitha's doctors and nurses, both in Amarillo and Friona, to Bluebonnet Home Healthcare, and to her friend Alma Rivera.