Obituary
Richard 'Dick' Steelman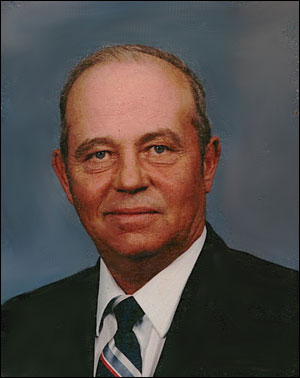 Richard 'Dick" Steelman, lifetime Bovina resident, died Saturday, September 3, 2016 in Bovina. Funeral services were held Monday, September 5, 2016 at the First Baptist Church in Bovina with Rev. Brian Mullins, pastor and Rev. Frank Landry of Farwell, officiating. Burial followed in the Bovina Cemetery by Blackwell-Mullins Funeral Home of Friona.
Richard was born December 22, 1939 in Bovina to Amos Edward and Floy Leone Glover Steelman. He graduated from Bovina High School in 1958. He married Mary Evelyn Vaughan April 8, 1961 in Plainview. Before becoming an area farmer, he and his wife owned the Bovina butcher shop and slaughter house. He was a past member of the Bovina Independent School District Board of Directors, Bovina Dominoes Club, and Bovina Jaycees. He was a longtime member of First Baptist Church in Bovina where he was very active as a member of the brotherhood, a Sunday school teacher and usher. He loved to fish and adored his children, grandchildren and great-grandchildren.
He is preceded in death by his parents, a brother E.G. Steelman and five nephews.
He is survived by his wife, Mary, of Bovina; one son, Jeff Steelman and wife Milarose of Bovina; two daughters, Sharon Terry of Clovis, and Leah Peterson and husband Clint of Spur; two sisters, Vi Hutto and husband Gene of Bovina, and Evelyn Vineyard of Glenrose; seven grandchildren, Briana Blackstock, Scott Steelman, Dava Jamerson, Ashton Mason, Kayla Skinner, Mallie Mason and Brynna Mason; and three great-grandchildren, Hadlee Blackstock, Whitten Blackstock, and Lawrence Jamerson.
You may sign the online register book at www.blackwellmullins.com