Obituaries
Loncis Andrew "Andy" Rule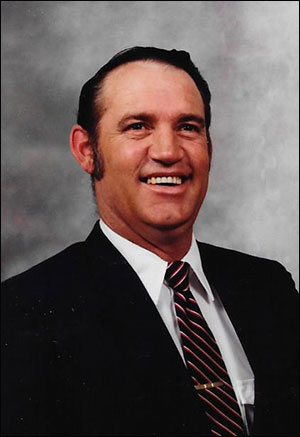 Loncis Andrew "Andy" Rule died January 7 at Westgate Nursing Home in Hereford. A Memorial Celebration of Life service was held January 11 at Hereford Heritage Funeral Home Chapel of Memories. Mr. John Henley, minister of Central Church of Christ, and Mr. Harley Daniel, brother-in-law officiated. Services and cremation were under the direction of Hereford Heritage Funeral Home, 411 E 6th Street, Hereford.
He was born February 25, 1944 to Raleigh Rule and Nadine Bristol Rule in Clovis and came to the Summerfield area in 1950 from Hub area. He attended Hereford High School.
He married Barbara Ann Pulliam in 1985 in Hereford.
Mr. Rule was a cross-country truck driver, well known for constantly telling trucker jokes. He loved to communicate with his friends in the trucking industry. He was proud to have seen all 50 states, and traveled to seven foreign countries. He enjoyed traveling throughout the country at vacation time with his wife, Barbara Ann, and was a devoted fan of game shows including Wheel of Fortune, The Price is Right, and Jeopardy. Mr. Rule was a member of Central Church of Christ.
He was preceded in death by his parents, and his mother-in-law, Eris Pulliam.
Survivors include his wife, Barbara Ann of the home; a daughter, Connie Hale and husband, Rod and two grandchildren, Tony and Dominic, all of Delaware; his father-in-law, Denzil Pulliam of Hereford, brother-in-law and sister-in-law Harley and Linda Daniel of Lubbock, and brother-in-law and sister-in-law Clyde and Sharon Weber of Hereford.
In lieu of flowers, the family suggests memorials to Samaritan Hospice, 426 N. Main Street, Hereford, TX, 79045, King's Manor Methodist Retirement Center, 400 Ranger Drive, Hereford, TX, 79045, or a Charity of Choice.
Express your condolences to the family and sign the online guest book at www.herefordheritagefh.com.
Joe McLellan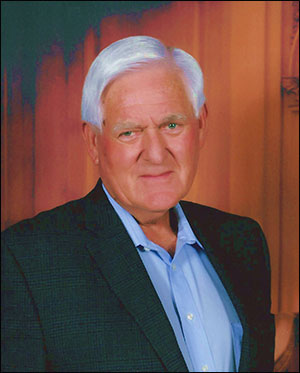 Joe McLellan, 77, of Friona, died January 10, 2017. Funeral services have been scheduled for 2:00 P.M. Thursday, January 12, 2017 at the First Baptist Church in Friona with Jeff Procter, Minister of the 6th St. Church of Christ and Jason Daniels, Youth and Education Pastor at First Baptist Church, officiating. Burial following in the Friona Cemetery by Blackwell-Mullins Funeral Home of Friona.
Joe was born May 28, 1939 in Hereford, Texas to Stelma Leo and Lillian Boatman McLellan. He married Loy Christian June 4, 1978 at Oklahoma Lane Methodist Church. Joe was a longtime Parmer County farmer. Known for his love of farming and ingenuity, he took great pride in everything that he did. Joe also had a passion for drag racing and will, along with his late brother Kenneth, be inducted into the Amarillo Motorsports Hall of Fame later this year.
He is preceded in death by his parents; a brother, Ken McLellan; and two sisters Betty Louise Rector and Doris McLellan.
Survivors include his wife Loy of Friona; a daughter, Judy Fleming and husband Andrew of Lubbock; a son, Johnny McLellan and wife Denae of Shallowater; five grandchildren, Justin and Jenae Fleming, Landon, Macy, and Averi McLellan; a sister-in-law, Elizabeth McLellan of Friona; and numerous other relatives.
You may sign the online register book at www.blackwellmullins.com