Obituaries
Allan Wayne Wassom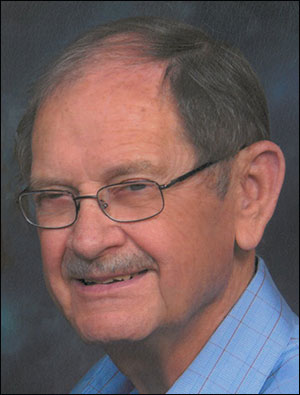 Allan Wayne Wassom, 83, died Saturday, January 14, 2017, in Tulsa Oklahoma. He was born July 3, 1933 in Skiatook, Oklahoma to W. C. and Helen Mae (Cunningham) Wassom. The family moved several times to small towns in the Texas Panhandle, settling in Bovina, Texas where he grew up with his three sisters and one brother. Al matured quickly and began working for a local farmer at a very young age to help support his mother and siblings. He enjoyed the work driving farm machinery and his love of tractors remained with him his whole life. He graduated from Bovina High School in 1951, and with the support and encouragement of his teachers, enrolled at Texas Tech University in Lubbock, Texas.
During his first two years at Texas Tech he worked full time and continued to provide financial support to his family in Bovina. He enlisted in the U. S. Army and served two year at Fort Huachuca, Arizona. When his enlistment ended he returned to Lubbock and completed his degree in Petroleum Engineering, graduating in 1958.
Al began employment that year with the Federal Power Commission in the Bureau of Natural Gas. There was a young woman working there who took an interest in Al and who began finding excuses to visit his floor. Romance blossomed, and on December 19, 1964, Allan and Barbara Stewardson became husband and wife. Their first child, Paul, was born in 1966. In 1968 Cities Service Gas Company, in Oklahoma City came calling and offered Allan an opportunity to return to the part of the country he loved. He and Barbara moved to Oklahoma City where their daughter Sarah was born. He served as a rates analyst and was named manager of the rates and certificates department in 1972. In 1978, Allan was elected Vice President, Rates and Certificates.
Following the Purchase of Cities Service Gas Company by Northwest Central Pipeline Company, and their subsequent purchase by The Williams Companies, Allan, Barbara, Paul and Sarah moved to Tulsa, Oklahoma, in 1984. He served as Vice President of Rates and Regulatory Affairs until his retirement in 1990. He consulted for Williams for three years. Allan remained active in retirement and served as an adviser for S.C.O.R.E. (the Service Corps of Retired Executives) for many years assisting entrepreneurs in the establishment of new businesses.
In 1997, Allan and Barbara moved to Okmulgee, Oklahoma to escape the encroaching development near their home near 101st and Yale. They encountered a community that welcomed, embraced, and loved them as they had never before been welcomed, embraced and loved. They joined the First Presbyterian Church of Okmulgee, where Allan was elected and ordained as an Elder. He served on numerous committees and was a Trustee for many years. His friendships among the members there were some of the strongest he ever experienced.
Allan was preceded in death by his parents, his infant brother James George, and his sister Mary Davis. He is survived by his wife, Barbara, his daughter Sarah Alexander, son-in-law Jeff, and their children Riley and Connor; by his son Paul, daughter-in-law Diana and their children Matt and Michael; a brother Doyle of Dimmitt, Texas, sister Jane of Quinlan, Texas, and sister Christine of Lubbock, Texas; two sisters-in-law Joyce Young (Bob) of Woodbridge Virginia, and Janice Beach of Gordonsville, Virginia; brother-in-law Bill Davis, of Henrietta, Texas, and many nieces and nephews.
The family would like to express their gratitude to Dr. Robert Hauger and to the nursing staff of St. Francis Hospital in the neurology and respiratory departments for their compassionate care and loving concern for the family.
A celebration of Al's life will be held at First Presbyterian Church Okmulgee, on Saturday January 21, 2017 at 11:00 a.m. In lieu of flowers donations may be made to the Alzheimer's Association or the First Presbyterian Church Foundation , Okmulgee.
Arrangements have been entrusted to the McClendon-Winters Funeral Home of Okmulgee.
Memories, condolences, photos and videos may be shared with the family on Al's Tribute Page of our website at www.mcclendon-winters.com.