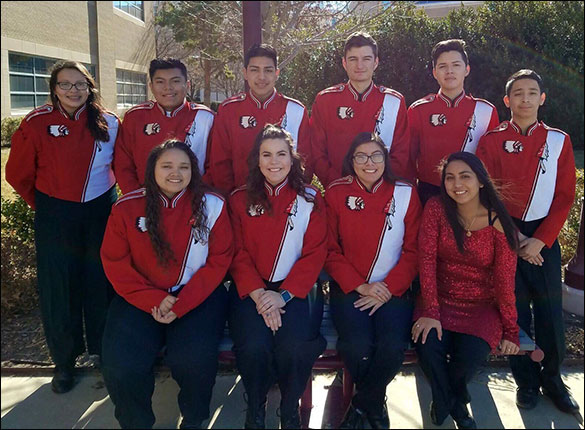 High School All-Region Band participants were: Back Row (l-r) Angelica Valencia, Edvin Tzunux, Damian Rodriguez, Hadley White, Angel Mills, and Nathan Flores. Front Row (l-r) Angelica Molina, Brooklynne Johnston, Stephanie Corralez, and Kessly Salinas. (Lindsay Rackley / for the Friona Star)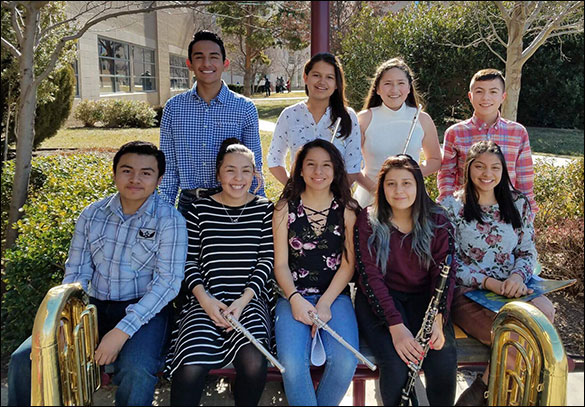 Junior High All-Region Band participants were: Back Row (l-r) Moises Pina, Katelynn Ortega, Victoria Rojas, and Gael Garcia. Front Row (l-r) Jose Ticum, Audriana Trevino, Lluvia Reyes, Lizett Garcia, and Magdalena Licerio. (Lindsay Rackley / for the Friona Star)

The 81st Annual Parmer County Junior Livestock Show was a great success this year. A special thank you goes out to all of the participants, volunteers, sponsors, guests, judges, and crews for your hard work and dedication. The weather was nice, the food was delicious, and the crowd was beautiful. Congratulations to all the champions and exhibitors of 2018, job well done!
«««
Friona Fire Department has launched their new website, frionafire.com. In this exciting new addition, you will find a history of the Friona Fire Dept., accident and fire reports, requirements for being a firefighter, town events, and more. Opportunities to contribute to this website will present themselves in the future, so be sure to frequent their page for updated information. (more...)
----------------------------
2018 Parmer County Jr. Livestock Show Results

----------------------------
St. Ann's Catholic Church of Bovina is having their annual German Sausage Dinner on Sunday, January 28, 2018 from 11:30 AM until 2:00 PM (Texas time) at St. Ann's Parish Hall on 3rd Street in Bovina, Texas.
They will be serving the following: homemade German sausage, creamed potatoes and gravy, green beans, homemade sauerkraut, cranberry sauce, relish plate, homemade bread, homemade desserts and tea or coffee.
Donations will be $12 for adults and $6 for children under six years old. Take-out plates will be available at no additional charge. Sausage will be available to purchase the day of the dinner or by contacting any St. Ann's member prior to the dinner.
Thank you in advance for your help.