Obituaries
Wanda Jones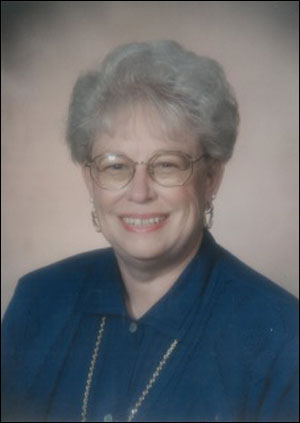 Wanda Jones, 78, long time Friona resident, passed away September 5, 2013 in Amarillo after a lengthy illness. A memorial service was held Monday, September 9, 2013, at the Friona United Methodist Church.
She was born January 28, 1935, to Joe and Willie Beaty in Gilmer, Texas. Her family moved to Friona when she was young and she resided in Friona for the remainder of her 78 years.
Wanda married Tommy Jones on September 24, 1954. They would have celebrated their 59th anniversary in a few weeks. She was a long time employee as an accountant and farm wife. Tommy and Wanda have three children, two granddaughters and one great-granddaughter. The children are Joe and Christy Jones of Center, Texas, Marilyn and Deon Harkey of Melbourne, Florida, and John Jones of Amarillo. Her two loving granddaughters, Traci Blaze and husband Chris and their daughter Elle, of Tampa, Florida and Caitlin Harkey and her fiancé Tim Pelletier of Melbourne, Florida.
Wanda has three sisters: Zelma Thorn of Friona, Joann Bowen of Rockport, and Linda Carol Beaty of Dallas. She was preceded in death by her parents and her brother Fred of Friona.
Wanda loved her family very much and the family would like to personally thank all of the friends that visited her in the hospital and for all of the friends who offered their thoughts and prayers during the past two months. Your love, kindness warmed her heart and meant the world to her during this difficult time.