Obituaries
I.T. Graves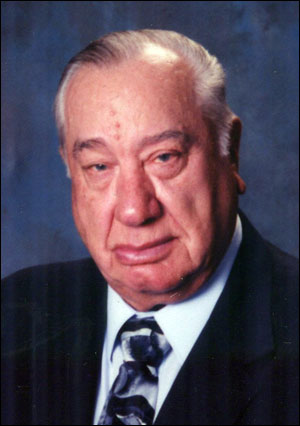 I.T. Graves, Jr., 88 of Dumas, TX, passed away on Monday, October 13, 2014. A memorial service is scheduled for 2 p.m. on Friday, October 17, 2014 at Morrison Memorial Chapel with Rev. Tom Wylie, pastor of First Presbyterian Church, officiating. Family visitation will be at the funeral home from 6 to 8 pm on Thursday, October 16, 2014. Arrangements are entrusted to Morrison Funeral Directors.
I.T. was born on September 15, 1926 in Stanton, TX to Ivy Thurman and Lorena (Davis) Graves. On November 20, 1946, he married the lovely Gwen McLain in Martin County. I.T. honorably served his country in the U.S. Army as a paratrooper during the Occupation of Japan.
I.T. was a loving, devoted husband, father, and grandfather; he dearly loved his wife, Gwen. Those who knew I.T. knew there was not a more honest man and loyal friend. He was a member of First United Methodist Church and will be missed by his many friends and family.
He is preceded in death by his parents; a son, Larry B. Graves; seven brothers and one sister; and a granddaughter, Avry Graves.
I.T. is survived by his wife, Gwen of the home; two sons, Travis Graves and wife Ann of Smithville, TX and Mark Graves and wife Susan of Dumas, TX; seven grandchildren; five great-grandchildren; and numerous nephews, nieces, and cousins.
The family requests memorials be to Avry Graves Sunset Memorial Fund, 7925 Mitcham, Amarillo, TX, 79121.