Obituaries
Renee James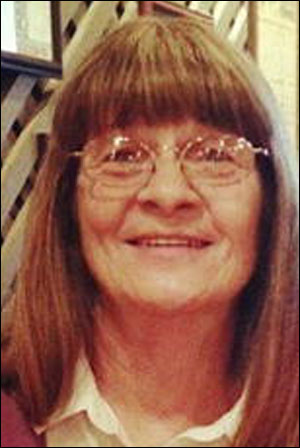 Renee James, 59, died Thursday, November 6, 2014 at her residence in Tulia. Graveside services were held at 10:00 a.m. Monday, November 10, 2014 at Rose Hill Cemetery with Trey Morgan officiating. Arrangements were under the care of Kornerstone Funeral Directors of Tulia.
Renee was born August 29, 1955 in Friona to Ruben and Ollie Taylor. She grew up there and graduated from Friona High School in 1973. She married Leslie Jarecki and lived in Friona. She married Randell James on March 14, 1980 in Clovis and they lived in Bovina for 10 years and they have lived in Tulia for over 20 years. She was a homemaker all her life.
She is preceded in death by her father and one grandson: Jordon Michael Levario.
She is survived by her husband Randell James, of Tulia; her mother Ollie Taylor, of Friona; one daughter Marsha Bruce, of Clarendon; three sons Thomas Jarecki, of San Marcos, Matthew James and wife Crystal, of Sweetwater, and Jonathan James and wife Chantelle, of Ft. Benning, Georgia; one brother Steve Taylor and wife Cathy, of Hereford; one sister Paula Howard and husband Eddie, of Levelland; seven grandchildren John Anthony Levario, of Davis-Monthan AFB, Tucson, Arizona, Christopher Bruce and Kaylee Bruce, of Clarendon, Elizabeth James, Abigal James and Jeremiah James, of Sweetwater and Braxton James, of Ft. Benning, Georgia; and a host of extended family.
Memorials may be made to a charity of your choice.Online condolences may be made at www.kornerstonefunerals.com.
Eric Anthony Hansard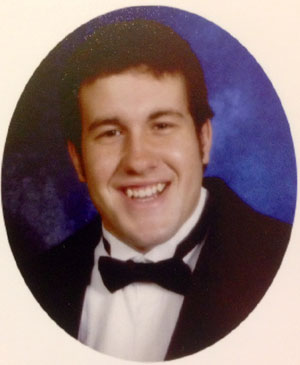 Eric Anthony Hansard, 24, of Amarillo, formerly of Friona passed away on Friday, November 7, 2014 in Amarillo.
Funeral services were held Wednesday, November 12, 2014 at the First Baptist Church of Friona at 10:30 a.m. with Jeff Procter, minister, officiating. Interment was held at Fairview Cemetery in Memphis, Texas. Arrangements were by Blackwell-Mullins Funeral Home of Friona.
Eric was born March 7, 1990 in Childress, Texas to John C. "Dusty" Hansard and Teresa Olivas Altman. Eric was raised in Memphis and Friona. He graduated from Friona High School in 2008. He played football and was a Proud Chieftain. He attended West Texas A&M University and shortly after became employed with Community Options Dayhab in Amarillo for about five years and ADVO Companies, Inc. till present being a caregiver for disabled adults. His hobbies were playing football, watching football and telling "those stories." He loved to make people laugh; if he wasn't smiling he wanted to make someone else smile. He took care of his family. He was a protective big brother, a loving son, and if he knew you, he loved you.
He is preceded in death by his grandparents Charlotte and Jim Elders and Jim and Shirley Hansard.
He is survived by his parents, John C. "Dusty" Hansard and wife Melodee of Friona and his mother Teresa Olivas Altman and husband Steve of Memphis; three brothers, Brady Hansard and Amber Roberson of Amarillo; Nathan Altman and his wife Heather of Killeen and Jason Altman of Mesquite; a sister Ellie McEuen of Friona; maternal grandparents Hector Olivas, Sr. and his wife Brenda of San Angelo; three uncles Hector Olivas, Jr. and wife Irma of Houston, James Hansard and wife Cindy of Electra and Mike Hansard and wife Kaye of Hereford; several nieces and nephews and several cousins, Jaci Hansard and Daniel Roberson, Casey Hansard, Callie Cantu and husband Michael, and Cade Hansard.
Memorials can be made to Community Options Dayhab 7470 Golden Pond Place, Suite 100, Amarillo, TX 79121 or ADVO Companies, Inc. 5214 S. Washington St. Amarillo, Texas 79110.
You may go online and sign the guestbook at www.blackwellmullins.com