Obituaries
Jerry Don Morris, of Lubbock, passed away on Monday, January 19, 2015 at the age of 64. He was born July 23, 1950 in Lockney to Jack and Virginia (Vincent) Morris. Jerry worked as a truck driver.
Those left to cherish his memory are his children, Denise Padilla (Earnie) and Michael Morris (Tracy); siblings, Delbert Morris (Tish), Charlotte Middleton (Bob), Bonnie Scaff, and Krita Potts (Jay); seven grandchildren; and eight great-grandchildren.
Memorial services are scheduled for 2:00 p.m. Friday, January 23, 2015 at West Texas Church at the Barn in Lubbock.
Please celebrate the life of Jerry by visiting www.combestfamilyfuneralhomes.com
Pamela Lee Grissom-Sparks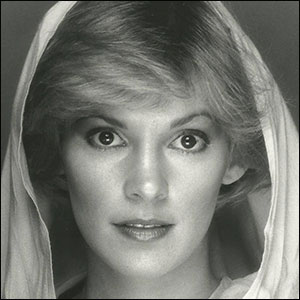 Pamela Lee Grissom-Sparks, 62, of Lubbock, formally of Bovina, died on Friday, January 16, 2015 in Lubbock. Graveside services will be Saturday, January 24, 2015 at the Bovina Cemetery at 11:00 AM with Rev. Larry Mitchell officiating. Following will be a Celebration of Life and visitation at the XIT Community Center in Bovina. Arrangements are by Blackwell-Mullins Funeral Home of Friona.
Pam was born on February 11, 1952 in Friona, Texas to Leonard Leon and Charlene Delores (Jolly) Grissom. She married Robert (Bob) Dial Sparks on December 31, 1992 in Las Vegas, Nevada. She graduated from Bovina High School in 1970. She attended Texas Tech University in 1971 and 1972 and was a featured twirler both years. She received her Bachelor degree at West Texas University and her Master degree at the University of Texas in Arlington. She worked as a social worker in Amarillo and Lubbock. She was a member of the Pi Beta Phi. She was also a member of the Texas Cattle Feeder's Association for many years. After marriage, Pam and Bob lived on a farm outside of Bovina until they moved to Lubbock in 2008.
Survivors include her husband, Robert D. "Bob" Sparks of Lubbock; three brothers, Mike Grissom and wife Kristi of Abilene, Jeff Grissom and wife Denise of Canyon, Tim Grissom and wife Shannon of Lubbock; four nephews; five nieces; eight great nephews and nieces; one aunt Caryetta Thomas and husband Page of Dallas; two uncles, Kenneth Grissom of Shallowater, and C. W. Grissom and wife Janean of Taiban NM; and several cousins.
You may sign the online register book at www.blackwellmullins.com