Frye, Moreno crowned Miss Friona and Little Miss
Sydney Frye, the 17-year-old daughter of Kip and Misty Frye, was crowned 2016-17 Miss Friona Saturday, September 10 at the Miss Friona pageant. Aylen Moreno, the 5-year-old daughter of Fernando and Cindy Moreno, was named Little Miss Friona.
"Under-the-sea" decorations adorned the stage as the candidates introduced themselves to the audience of family and friends. Pageant coordinator Kathy Rector introduced the judges for the evening. They were Vaneza Avila of Amarillo and Shvaughn Greene and Khristina Brooke Tarbet of Lubbock.
Miss Friona and Little Miss 2015-16 Taylor Stallings and Amberly Madrid assisted emcee Darrel Ray during the evening.
After a brief introduction of both the Miss Friona and Little Miss contestants, the talent portion of the pageant commenced with a delightful rendition of "Animal Crackers in My Soup" by contestant Chelsie Gomez.
Frye presented her rendition of "Boogie Woogie Bugle Boy of Company B" as her talent. She holds the distinction of also being crowned Little Miss Friona in 2005.
Graci Stallings, the 15-year-old daughter of Tommy and Trista Stallings, was named first runner-up. She performed sign language to music as her talent.
Victoria Williams, the 15-year-old daughter of Billy and Stephanie Williams, was the second runner-up. As her talent, she played the piano.
Third runner-up and Miss Congeniality was Brooklynne Johnston, the 16-year-old daughter of Bryan and Allison Johnson. She performed a song dedicated to her aunts.
Lizbeth Vasquez, the 16-year-old daughter of Serafin and Concepcion Vazquez, was named fourth runner-up. She sang a song as her talent.
Ray interviewed the Little Miss contestants before Moreno was named Little Miss.
Little Miss first runner up was Harley London, the 6-year-old daughter of Glen and Rena London, was sponsored by Wilbur Ellis, and second runner up was Sophia Salinas, 5-year-old daughter of Jose and Lupe Salinas, was sponsored by A-Tex Dairy.
Maize Days festivities continued throughout the week and culminated in the annual Dixon 6 Run and the parade on Saturday down Main Street. Line up begins at 9 a.m. with the parade starting at 10 a.m.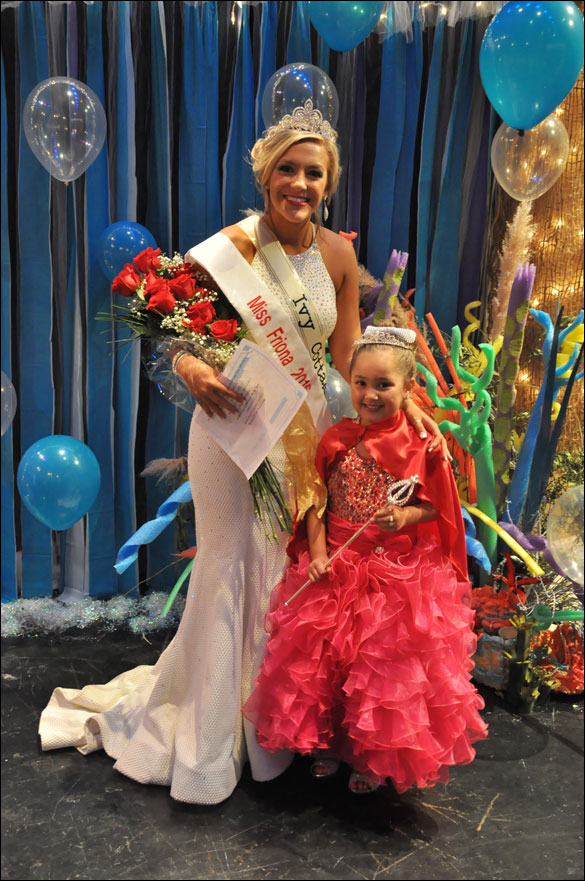 dana jameson photo
Congratulations to our 2016 Miss Friona Sydney Frye and our Little Miss Friona Aylen Moreno.