Obituary
Mariano G. Rodriguez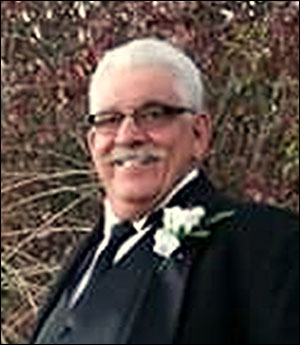 Mariano G. Rodriguez, 62, of Friona, died Saturday September 10, 2016 in Friona. Funeral services were held Wednesday September 14, 2016 at the Templo Baustista Damasco Church in Friona with Rev. Ruben Rivera, pastor, officiating. Burial followed in the Friona Cemetery by Blackwell-Mullins Funeral Home of Friona.
Mr. Rodriguez was born December 30, 1953 in Mexico to Horacio and Beatriz Gonzalez Rodriguez. He is a former maintenance supervisor with Cargill. He loved his family, the lake, camping and visiting with his friends. He was a member of the Templo Bautista Damasco Church in Friona.
He is preceded in death by his parents.
Survivors include his wife Maria of Friona; four daughters, Celsa Rodriguez, Jessica Piña and Rachel Medina all of Friona and Michel Gomez of Amarillo; three brothers, Jose Enrique Rodriguez of Mexico, Juan Rodriguez and Miguel Angel Rodriguez of Friona; six sisters, Maria Angelica Rodriguez, Raquel Rodriguez, Imelda Rodriguez, Hermelinda Rodriguez, Rosario Rodriguez, and Beatriz Rodriguez all of Mexico; nine grandchildren, Jasmine Rodriguez, Mariana Piña, Kiana Gomez, Viviana Gomez, Moises Piña, Briana Gomez, Miranda Piña, JayLeigh Medina and Jacob Medina.
You may sign the online register book at www.blackwellmullins.com.