Obituary
Adelmira Rodriguez Viss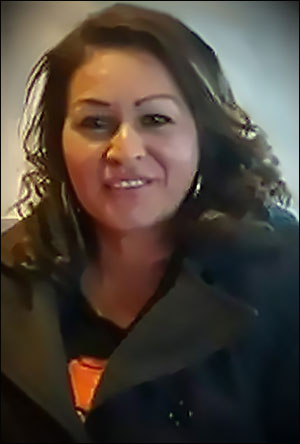 Adelmira Rodriguez Viss, 39, of Bovina and Farwell, died Thursday, October 12, 2017. Celebration of Life services were held Friday, October 20, 2017 at the Bovina United Methodist Church in Bovina with Rev. Ruben Rivera of Friona and Rev. Larry Mitchell, pastor, officiating. Burial followed in Sunset Terrace Cemetery in Farwell under the direction of Blackwell-Mullins Funeral Home of Friona.
Adelmira was born May 4, 1978 in Honduras to Jose Hector and Marcelina Herculez Rodriguez. She loved gardening and farming and taking care of her family.
She is preceded in death by three brothers, Carlos, Jose Antonio and Tovillas Rodriguez and one sister, Dilma Rodriguez.
Survivors include her husband,Gary Viss of Bovina; two boys, Huber Nuñez of Chicago and Fernando Martinez of Bovina; two daughters, Angie Nuñez of Chicago and Jessica Dayanna Viss of Bovina; her parents, Jose and Marcelina Rodriguez of Honduras; two brothers, Noe' Rodriguez of Hobbs and Rubi Rodriguez Herculez of Honduras; four sisters, Adelfa Rodriguez, Estela Rodriguez, Juventina Rodriguez and Hayde Rodriguez, all of Honduras.
You may send condolences and sign the online register book at www.blackwellmullins.com.
Evelyn Fulks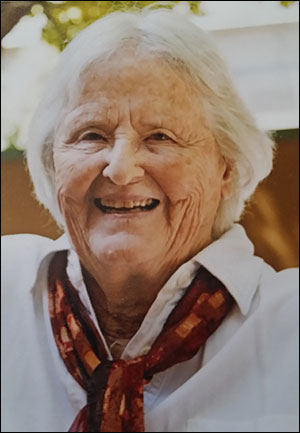 Evelyn Fulks, 85, of Tulia, passed away on Friday, October 20, 2017. Private family services will be held at a later date. Arrangements are by Angel Funeral Home, 2209 S. Arthur, Amarillo, Texas 79103.
Evelyn was born January 20, 1932 in Silver City, NM to Robert and Cornelia Hext.
She spent much of her early years working with her family on their ranch near Apache Creek, NM. Evelyn was a graduate of Texas Tech University.
Evelyn and J.V. Fulks lived in Friona for many years. Evelyn was a teacher for Friona ISD. The couple moved to Tulia upon retiring from ranching and teaching, to work for the Tulia Prison system. Both retired, and remained in Tulia.
She was preceded in death by her parents.
Evelyn is survived by her husband, J.V. Fulks of Tulia; two daughters, Nell Whitlow (Jessie) of Mertzon; Jamie Stern (Paul) of Florida; a son, Cole Fulks of Ft. Worth; a sister, Barbara Ann Davis of Lubbock; five grandchildren and three great grandchildren.
The family asks that any remembrance of Evelyn be as donation to your most cherished cause or charity.
Condolences may be shared at www.angelfunerals.com.