Sports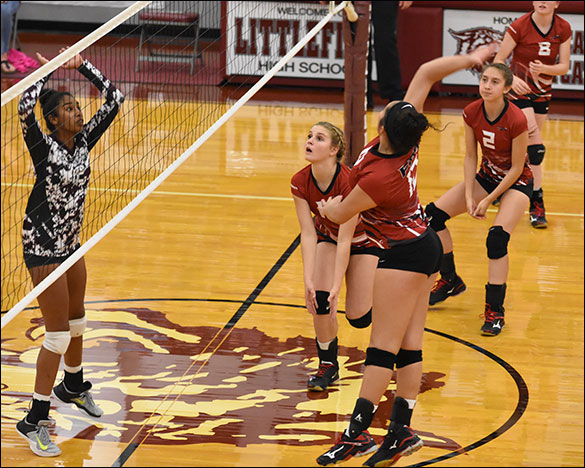 dana jameson photo
The Friona High School Varsity Squaws defeated the Littlefield Lady Cats to clinch second place in District 3-A Tuesday evening in Little field. The Squaws crushed the Lady Cats in three straight sets. Mariah Trevino, #12, goes in for the kill after Carly Drake, #10, sets it for her. Vivianna Rivera, #2, and Emma Rector, #8 are ready to back them up.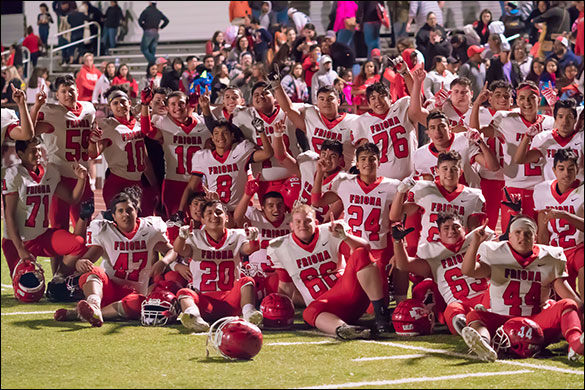 eric gonzales photo
The Friona Chieftains were triumphant last Friday evening against the Littlefield Wildcats with a final score of 42-28. The win brings them to a 7-0 record for the 2017 season.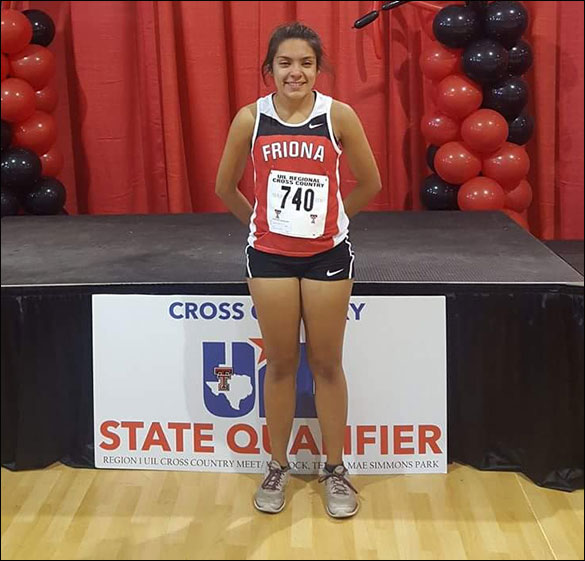 courtesy photo
Jacqueline Legarreta, right, placed 13th out of 175 runners with a time of 14:11.83 at the Region 1 Cross Country Meet held on Monday, October 23, 2017 at Mae Simmons in Lubbock, Texas. Jackie has officially qualified for the state meet held at Old Settlers Park in Round Rock, Texas on Saturday, November 4, 2017. Jackie is the first athlete in Friona School History to ever make the state meet two years.