Obituary
Dr. William Michael Ruzicka (Bill)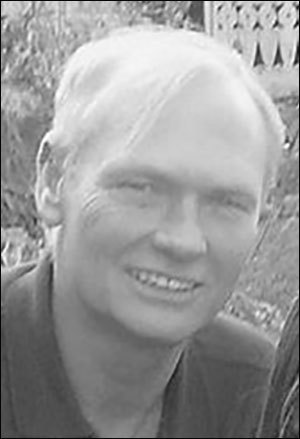 Dr. William Michael Ruzicka (Bill), 65, passed away June 12, 2017 in Amarillo after courageously battling cancer.
He was born Oct. 25, 1951 in Littlefield, to Leo J. and Margaret (Mike) Demel Ruzicka. William was a strong Christian man with a huge heart, eager to share his love of God and family. He was kind and intelligent, yet funny with a bright personality.
William's passions included God, his family, agriculture, writing and playing his music on guitar, and a lifetime of learning. He continued to broaden his expertise in new areas throughout his life. He was multilingual, adventurous and lover of life. From a young age he was always finding new ways to make a little money, working with his father at West Hub Gin near Friona or on one of their farms. The work of his life was growing pecan trees. His goal and dream was to bring the best variety of pecan to the world. He graduated from Friona High School in 1970. His undergraduate degree was in Spanish from Texas Tech University and spoke it as beautiful flowing music. This allowed him to start medical school in Guadalajara. He later transferred to Galveston and graduated from Texas Tech University Health Sciences Center School of Medicine, Lubbock. He also had his pilots and irrigation licenses.
He was self-taught in Russian out of love, adventure and ultimately finding the love of his life, Victoria. They were married December 6, 2003 at Saint Thomas the Apostle Catholic Church, making Amarillo home.
He was a loving brother, good son, great friend, caring father and wonderful husband. He enjoyed teaching his son, Michael about fishing and adored his daughter, Allison. His wife, Victoria and their two beautiful daughters were the joy of his life.
He was known as: "Wild Bill" and "Sweet William" at the same time.
He is survived by his wife, Victoria; his mother, Margaret Ruzicka of Lubbock; son William Michael II and wife Jessica of Pensacola Florida; daughters, Allison Langdon of Lubbock; Christina and Paulina Ruzicka both of Amarillo; his sisters Rhonda Cutair and husband Ray Fournier of Amarillo, Donna and husband Billy Pevehouse of Lubbock, Linda and her husband Kevin Herbert of McKinney, and Margaret (Noni) and husband Cody Love of Boerne; and four grandchildren, James, Jacquilyn, Johnathan, and Leo. He is preceded in death by his father, Leo J. Ruzicka.
Funeral mass was held on Monday, June 19 at Saint Thomas the Apostle Catholic Church with Rev. John Valdez as celebrant. Interment followed at Resthaven Memorial Park, Lubbock Texas.
Please leave online condolences at www.schoolerfuneralhome.com