Obituaries
Lois Norwood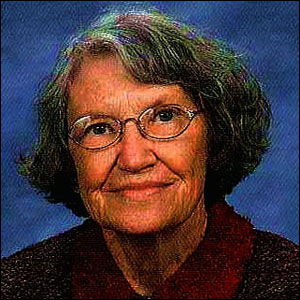 Lois Norwood 83 of Friona died August 27, 2013 in Friona. Memorial Services have been scheduled for 2:00 P.M. Saturday September 14, 2013 at the Friona United Methodist Church with Rev. Kurt Borden, pastor, officiating. Arrangements by Blackwell-Mullins Funeral Home of Friona.
Ms. Norwood was born September 29, 1929 in Jacksonville, Texas to Willie B. and Dora Belle Sherman Norwood. She was a 60 year member of the Friona United Methodist Church, very active in Friona community affairs including being an officer of the Friona Heritage Association and it's renovation of the depot, was a past Friona Woman of The Year and part owner in Ethridge-Spring Insurance Agency for 45 years.
She is preceded in death by her parents, 1 brother William B. Norwood and 1 sister Jerry Belle Blaylock.
Survivors include 1 brother- Jimmy Norwood and wife Nancy of Friona and numerous nieces and nephews.
You may sign the online register book at www.blackwellmullins.com
Jean Murphree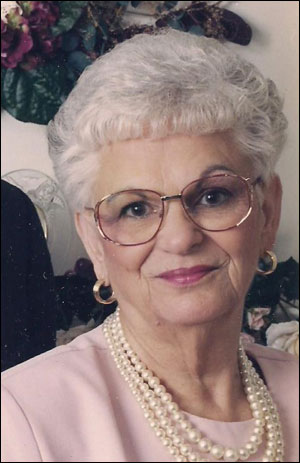 Melba Jean McGinnis Murphree, 85, passed away August 28, 2013, in Comanche, Texas. Services were held August 31, 2013 at First Baptist Church in Comanche with her nephew Dr. Joe Bob Mcginnis officiating assisted by her pastor, Dr. Van Christian. Burial followed in Oakwood Cemetery in Comanche, Texas.
Mrs. Murphree was born November 13, 1927 in Abilene, Texas to Reverend Robert M. and Mamie Virginia (Lloyd) McGinnis. On September 19, 1947 she was united in marriage to Jessie Ray Murphree in Blanket, Texas. During their marriage they lived in Friona, Tucumcari, NM, Bridgeport, and Comanche.
Jean worked as church secretary for many years at First Baptist Church in Friona and First Baptist Church of Bridgeport. She was a homemaker and a gracious lady of many talents, an outstanding cook, seamstress, and gardener which was reflected in her beautiful yard. She was a member of First Baptist Church of Comanche.
She is survived by her husband of 65 years, Ray Murphree of Comanche; two sons, Ray Lynn and wife Cheryl of Houston and Gary and wife Phyllis of Temple; one daughter, Ginger Smiser and husband David of Blanco; six grandchildren, Marsha Burris and husband Boe of Waller, Jason Murphree and wife Paige of Blanco, Jennifer Snow and husband T.R. of Edmond, OK, Lacey Caswell and husband Kenny of Virginia Beach, VA, Tim Smiser and wife Jenni Augustine of Austin, and Michael Smiser and wife Madison of Seoul, South Korea; fourteen great grandchildren; and numerous nieces and nephews.
She was preceded in death by her parents; two brothers, Dr. Robert Welton McGinnis and Reverend Lloyd B. McGinnis; one sister, Leland Duffee; and one grandson, Brian Smiser.