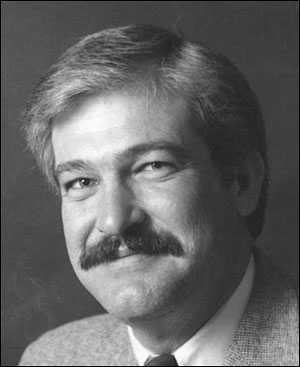 Graveside services for Billy Jay Charles, 65, were held at 11:30 a.m. Wednesday, October 10, 2012, in the Bovina Cemetery followed by a memorial service at 2 p.m. at the Bovina First United Methodist Church. Mr. Charles died Sunday, October 7, 2012, following a lengthy hard-fought battle with cancer.
He was born December 11, 1946, to the late Harry Jay and Margaret (Sims) Charles in Clovis, New Mexico. He was raised in Bovina and was a proud member of the Bovina High School Class of 1965. He attended Cook County Junior College and Texas Tech University.
Billy Jay married the love of his life, Barbara Griffith, On August 19, 1972 in Bovina. He was a 50-year member of the First United Methodist Church in Bovina and during those years he sang in the choir, served as Sunday School Superintendent, and organized and participated in the Men's Prayer Breakfast. Billy also served on the Bovina city council.
He was engaged with Charles Oil Company and farming before developing his love for carpentry and owning his own business, Charles Construction. He enjoyed many outdoor activities including fishing and water and snow skiing. He also enjoyed watching car racing and Texas Tech football.
Billy loved all kinds of cars and spending time with Cameron visiting car shows or any other activity that Cameron or Brooke were involved in. He had a great love for woodworking and perfected it to an art.
Those left to cherish Billy Jay's memories are his wife of 40 years, Barbara; a son, Cameron of Amarillo; a daughter, Brooke Pittman and husband Eric of Lubbock; a grandson, Landon Charles; and a sister, Harriette Glasscock of Carrollton, Texas.
To view Billy Jay's life tribute and leave your words of encouragement to his family visit www.memorialdesigners.net.